We are really pleased to share with you the final part of our 3-part showcase of the beautiful work from our very talented Module 2 students of The Art and Business of Surface Pattern Design who took the course in October 2014. Here are some of our fantastic students & the work they have created over the 5 weeks in class.
"I have enjoyed every aspect of this course, for me the technical workshops have bought my skills up to date and the Facebook interaction with the group has been a fabulous and invaluable support. Thank you for keeping the creative fuel burning!" – Suzie Cumming | Website
"ABSPD has truly opened my eyes! Not only have I learned a vast array of skills, but I have also learned so much about who I am as a designer. So many elements of my little life are present in my work, but until I took this course, I never saw them there" – Diane Ryan
"The course has inspired me to pick up a brush and mouse and face designing again after taking time out from the industry to look after my 2 Children. I can't thank you all enough" – Emma Wren
"Thank you so much. I have enjoyed the course and learnt loads! It's amazing to see everyone's work progressing leaps and bounds with each module. The camaraderie and support of the FB MIID community is excellent as well. Can't wait for Module 3!" – Amanda Prouten | Website
"This module gives you more insight and strength to continue to develop yourself!" – Mandy van den Busken | Website
"I have learned some very powerful elements from this course.  Specifically, I have learned how to expand on my drawing skills.  I like how I can take a simple motif and create a wide variety of designs.  I am also very tickled by the Clipping Mask.  I used to ask myself, "how do they get that clever little pattern or motif to fit so perfectly inside that shape?"…Well, now I know and I am having a lot of fun with it. Module 2 was loaded with oodles of information, tips and tricks!  I am looking forward to Module 3 in January" – Natalie Hughes | Website
"Module 2 has given me the confidence, knowledge and tools to pursue a new career in pattern design and most importantly inspired me to find and develop my signature style. The bonus technical workshops have been invaluable in helping me get the most out of Photoshop and as a result of Rachel's enthusiasm and positivity I have decided that I would like to set up my own label and manufacture a range of home interior accessories. Thank you ABSPD for a great 5 weeks" – Jennie Fynn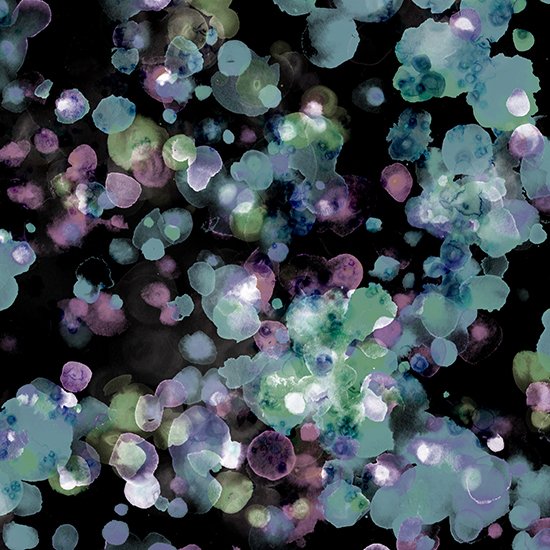 "The course has helped me as a designer through the great range of challenging briefs really making me focus, look inward and find who I want to be and what I want to make – Rachel's encouragement to find 'your style'. The creative aspects of the course are underpinned with an extensive, relevant and in-depth body of resources sharing real world experience around working as a surface pattern designer and has led me a little closer to my dream. I sit typing this looking at my studio wall – it is full of imagery and a very visual representation of what is most powerful about this course: I have pinned up all my designs, sketches, beginnings of collections and ideas that have come from this course – as I look at it I feel really excited! – Tanya Paget | Website
"Thanks a lot for this wonderful course which has helped me understand better the world of surface pattern design" – Anne Bomio
"Completing module 2 has given me the confidence to carry on designing and started to help me believe that designing is something that I can do as a career, not just as a hobby. The bonus technical workshops have been invaluable and helped me to develop my ideas and sketches into actual designs. Receiving the daily post and completing the creative exercises have helped to keep me motivated and take my designs in a new direction. The module 2 Facebook group has also been really inspiring and has given me the confidence to put my work on display. Thank you the Make It In Design team!" – Sarah Bowskill | Website
***
The Art and Business of Surface Pattern Design is the definitive guide to becoming a surface pattern design professional.If you have ever dreamt of seeing your designs on stationery, homewares, fabric or other products, this series of interactive online courses is for you! Thriving surface pattern designer Rachael Taylor will guide you along this exciting path from developing your signature style, to putting a collection together, and from protecting your work to monetising your designs. With a rich combination of design inspiration, practical advice, demonstrations, creative exercises, resources and interviews with leading industry practitioners, this is the go-to guide for anyone wanting to develop their design skills and break into the industry. Our next classes begin January 12, 2015 – we hope to be able to welcome you to class!

---