Today we are excited to bring you part 5 of our 6-part showcase of the work from our very talented Module 2 students of The Art and Business of Surface Pattern Design who took the course in January 2015. Enjoy looking through this fantastic selection of students work they have created over the 5 weeks in class!
"For me the most powerful element of Module 2 was the whole trend-part. How important it is to at least be aware of the upcoming trends and colors even if you don't necessarily design after them. The MIID team gave us so much information about this and resources on how to get that crucial knowledge. Something that felt daunting at first but now just feels like another fun part of this whole business" – Cathy Nordström / Studio Lilla Form, Sweden |Website
"Rachael's course gave me confidence to let my personality show through my patterns & to be myself when designing. I also realized how important it is not to expect too much of myself with my designs but to have fun & enjoy the process" – Carla Jennings, UK |Website
"I highly value the structured approach to collection making and enjoyed studying the host of influences that go with it. I learned so much again progressing steadily from M1 (looking back at how and what I designed 3-4 months ago) and I also feel that through the various briefs I am coming closer to find my personal style. I am ever so grateful for being part of this helpful, critical and admirable designer group I am sharing this with" – Andrea Leupold, UK |Website
"ABSPD Module 2 has been so fun and inspiring.  It's been wonderful to try out new things.  The info from Rachael and Beth is great along with the fabulous classmate community.  My confidence is building and I am so excited to see what happens creatively in the future" – Kara White, UK |Website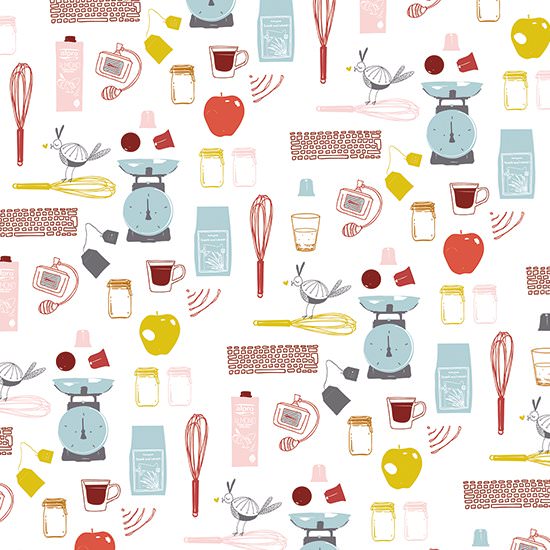 "ASBPD helped me to translate my illustrations into patterns. I also loved the 'trend part'; before the course I choose my colors at random, now I look at trend colors and themes. The course inspires me to create more designs" – José Boekema, Netherlands |Website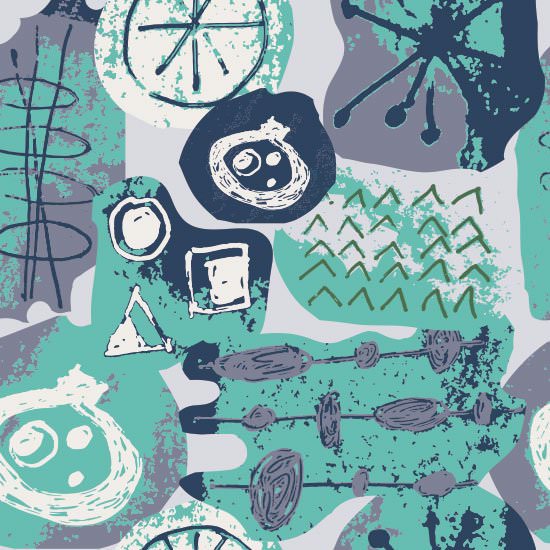 "It is very important to stay true to yourself in developing a unique and individual style.  You must be aware of what is trending around you but you must funnel it through your own style machine to create something that identifies and becomes recognizable as your brand" – Patti Sokol, USA |Website
"Module 2 has been AMAZING! The pace was fast, exciting and challenging. There is so much information jammed into 5 weeks. It really has helped me develop my portfolio and give me confidence to get out there and show my work to the world. I'm so looking forward to what Module 3 will bring" – Zara Martina Mansen, Spain |Website
"Module 2 was full of great, useful, inspiring information!  As I'm still at the beginning of my design journey, I benefited most from the Bonus Technical Workshops, which were geared specifically towards surface pattern design.  However, all the other incredible information abouttrends, brand & marketing did plant a seed in my mind – this really could be possible – and Module 2 has given me the right tools so I can work to make it happen" – Michelle Goggins, USA |Website
"In addition to the amazing amount of content and assignment briefs, the community you get with this course was one of my favorite aspects of the class. The feedback and feeling of belonging you get with the course creates a close-knit group of people, and that, just of itself, helps you develop as an artist in ways you'd never thought possible" – Megan Dunagan, USA |Website
"By asking the right questions, this course helped me define what I want to achieve as a designer"- Michal Arieli, Israel |Website
---
The Art and Business of Surface Pattern Design is the definitive guide to becoming a surface pattern design professional. If you have ever dreamt of seeing your designs on stationery, homewares, fabric or other products, this series of interactive online courses is for you! Thriving surface pattern designer Rachael Taylor will guide you along this exciting path from developing your signature style, to putting a collection together, and from protecting your work to monetising your designs. With a rich combination of design inspiration, practical advice, demonstrations, creative exercises, resources and interviews with leading industry practitioners, this is the go-to guide for anyone wanting to develop their design skills and break into the industry. Our next classes begin April 13, 2015 – we hope to be able to welcome you to class!

---