We love bringing you student showcases and this week we are excited to bring you part 1 of our 3-part showcase of the inspiring work from our very talented Module 3 students of The Art and Business of Surface Pattern Design who took the course in January 2015. Hope you enjoy this fantastic selection of students work created over the 5 weeks in class!
Lesley Young |Behance |Facebook
"The single most important thing I've gained from the course is reconnecting with my creative self, and finding my own unique style – Ann-Maree Milosevic| Website
"ABSPD Module 3 has not only helped me to develop my signature style but has given my drive and focus to name my dream and pursue it. It has allowed me to see what I want for my career but also what I definitely don't want" – Cindy Willingham USA| Website
"I am so thankful to ABSPD courses, I've learned so much during this year, finding my true inner path in pattern design, and I've met such wonderful people, thank you Rachael & Beth for having brought me back my self confidence and my passion!" – Elise Chevry |
"For me the most powerful aspect of Module 3 has related to presenting myself as a designer. I still feel so new to surface pattern design so creating a professional profile really made me focus on my strengths and to assess where it is that I want to take this next phase of my creative path. I feel more prepared and confident in taking the next steps now"- Suzy of Joyjoie| Website
"One of the most powerful elements of the course for me personally has been allowing myself time to be creative away from the computer.  Another important element has been the Facebook page which has enabled us all to share advice, skills, feedback and also be inspired by so many wonderful creative people" – Suzie Cumming, Hampshire, UK| Website
"I truly loved taking the class and learned so much about pattern design and how to monetize them" – Pam Elliott | Website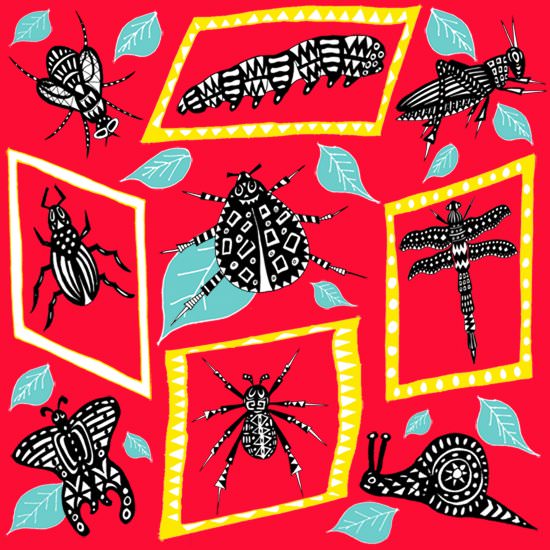 "The Art and Business of Surface Pattern Design, Module 3 from Make It In Design has ultimately given me the confidence in my ability and knowledge to take the leap and reduce my hours at work, to create time to pursue my dreams in surface pattern. The content is inspiring and real, helping to visualise tangible and varied paths to develop as not only a designer, but also a business person" – Claire Ferguson | Facebook
"Most powerful element of the course: I learned that being a successful surface pattern designer takes a lot more than just being creatively talented. You need to have a ton of drive, thick skin and the capacity to handle non-creative elements of that career. You also need to have faith and of course patience!- Mandy Rider | Website
"This course has given me a clearer understanding of the world of surface pattern design and all the possible ways that I can make a living from doing what I love! It's pushed me to try new things and work in different ways, to think outside the box and has helped me to start to identify my own individual and unique style, as well as giving me a huge boost of confidence to keep going, no matter what life throws at me" – Claire Wilson | Website
---
The Art and Business of Surface Pattern Design is the definitive guide to becoming a surface pattern design professional. If you have ever dreamt of seeing your designs on stationery, homewares, fabric or other products, this series of interactive online courses is for you! Thriving surface pattern designer Rachael Taylor will guide you along this exciting path from developing your signature style, to putting a collection together, and from protecting your work to monetising your designs. With a rich combination of design inspiration, practical advice, demonstrations, creative exercises, resources and interviews with leading industry practitioners, this is the go-to guide for anyone wanting to develop their design skills and break into the industry. Our next classes begin April 13, 2015 – we hope to be able to welcome you to class!

---