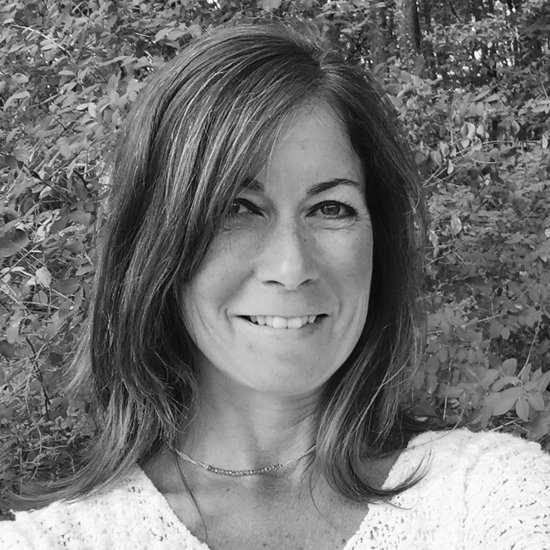 It's almost time to unveil the 2016 Make it in Design Scholarship in association with Print & Pattern. We were thrilled to receive some amazing entries from applicants in 27 different countries around the world and had a wonderful time reviewing all of the applications last year.
Entries were shortlisted by ABSPD co-founders Rachael Taylor and Beth Kempton, with final judging by Marie Perkins at the Print & Pattern blog.
The lucky winners of the scholarship each received a free place on Modules 1-3 of The Art & Business of Surface Design:
Module 1 – Designing your way,
Module 2 – Creating your professional identity
Module 3 – Monetising your designs
Plus 90 days free access to leading trend forecasting site WGSN and opportunities to feature on the Print & Pattern blog, MOYO magazine, and the Make it in Design website.
In the run up to the 2016 scholarship we wanted to showcase our very talented scholarship winners from 2014 and 2015 and so today we bring you an interview with Shannon Hays.
Shannon Hays is a designer, illustrator, surface pattern designer and doodler. A graphic designer for two decades, she recently discovered a new passion for surface pattern design. Shannon finds endless inspiration in nature, animals and children. Her whimsical style is especially suited to the stationery and juvenile markets. When she's not in her studio, you may find her walking on the New Hampshire beaches with her husband, 3 beautiful daughters and two adorable pups.
When did your interest in design first start and how did that come about?
At a young age, I began collecting matchbooks, so I guess I've always been interested in logo design, packaging and typography. I studied art and later graphic design and worked for several years as an Art Director in publication design before becoming a freelance graphic designer. Several years ago, when Orla Kiely burst onto the scene in America, her patterns really grabbed my attention and I decided I wanted to take my career in a different direction.
What steps did you take to get to where you are now as a designer?
I've been designing for about two decades, but only recently discovered my passion for illustration and surface pattern design. Since then, I've been learning all I can through online classes (Lilla Rogers' Make Art that Sells and Make it in Design's The Art and Business of Surface Pattern Design) and making many designs for competitions and personal work.
How would you describe your style?
Overall, I would describe my style as bold and graphic with mid-century influences and a touch of whimsy.
What kind of designer do you want to be known as?
I'd love to be known as a bright and happy designer for the juvenile market.
What are you working on currently?
Greeting cards and stationery design, a CD design for a children's musician, surface pattern designs for my Spoonflower Shop, and always, always building and strengthening my portfolio.
What advice would you give emerging designers wanting to build their portfolios?
Make art and more art. Personally, I've always worked best with a deadline, so I find that competitions and portfolio building classes can help with inspirational briefs and firm due dates.
What would be your dream design gig?
I would love to work with The Land of Nod on décor for children's rooms. Children's clothing companies would also be great fun!
Looking ahead what are your major goals for the next couple of years?
I landed my first licensing deal with a greeting card company this year. I'd love to build on that partnership as well as explore new opportunities in the stationery marketplace. Another main focus is art for children's markets.
If you were a pattern what kind of a pattern would you be and why?
I just adore animals, so I think I would be a colorful, children's animal print.
Please tell us about your experience of the e-courses taken as a result of winning the scholarship.
I've really enjoyed the courses so far. There is so much technical information shared, as well as insider industry information. Exciting briefs, designer interviews, key contacts — it's all so important for an emerging surface pattern designer!
What advice would you give to designers thinking of applying for this years scholarship?
I was so surprised when I found out I won the scholarship last year. I entered a cat pattern I felt truly represented me as a designer. So, pick your strongest work and go for it! What have you got to lose?
What was the most important lesson you took away from the e-course?
I love how the course pushes you to find your unique voice. It emphasizes the importance or trying different approaches and working out of your comfort zone once in a while. I've come to realize that my favorite designers all have highly recognizable styles, and this course encourages you to find your own.
What difference did it make to have a supportive community of fellow students and how important do you think that will be going forward?
The ABSPD community is such an added bonus. All of the students are so supportive and encouraging of one another. It's great to have a place where you can ask any questions to other artists who are on a similar path.
Thank you so much for this opportunity! It has been invaluable!
Find out more about Shannon Hays at the following links:
Facebook facebook.com/ShindigDesignStudio
Twitter @shindigstudio
Instagram @shindigstudio
***
We will shortly be announcing the Make it in Design 2016 Scholarship in association with Print Pattern. In the meantime read all about last years here.

---