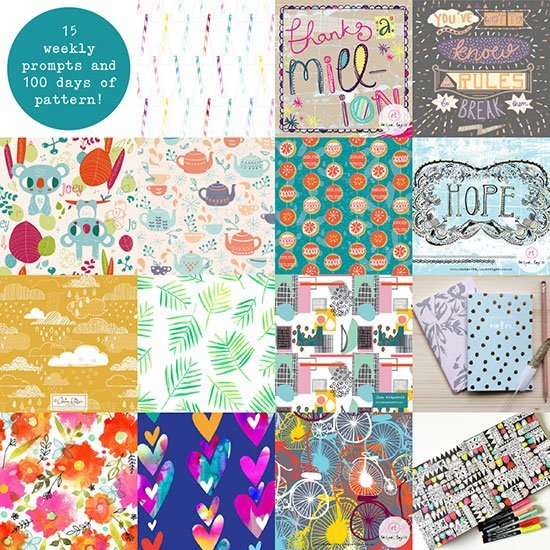 What a wonderful weekend of birthday celebrations and if you missed it check out the website for more details here.
We are so excited to announce that #makeitindesign #100daysofpattern starts today! Follow it day by day or dip in and out. Gain inspiration, get involved, build your portfolio and have fun. Draw, doodle, paint, sketch, post a picture … whatever! Watch out for our alumni success stories to see 'where our alumni are now' after taking our courses.
And we're off …
Week 1 theme is CELEBRATIONS
---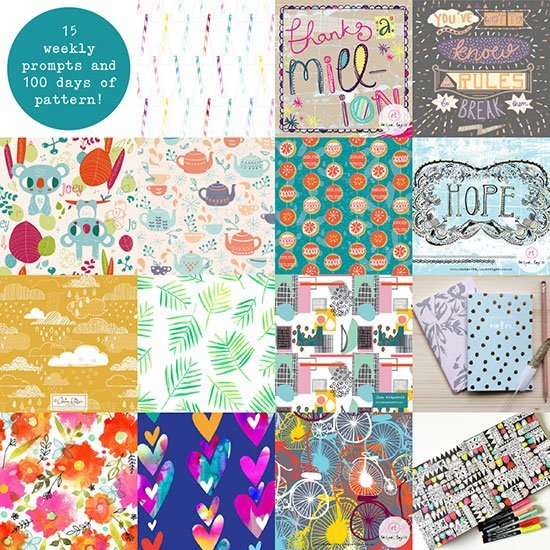 Want to get involved in #100daysofpattern?
Starting on Monday November 16 each week we will announce a fabulous new theme and will be posting daily inspirations on the blog featuring designs from Rachael Taylor, our students, contributors and other amazing industry professionals for 100 days! Dip in and out or create every day for 100 days, it's totally up to you. Just be sure to add #makeitindesign and #100daysofpattern to the images you post on-line. Watch out for the spot prizes handed out along the way too including Pattern of the Week!

---