Aimée Ellen Brender | Montreal, Canada
"I just completed Module 1 and am very much looking forward to Module 2 beginning in March. Through this course, I have learned to free myself from personal judgement and the pressure it invokes, and am now able to appreciate and enjoy the complete design process. Between courses, I intend to have too much fun sketching and creating".
Make it in Design's #100daysofpattern Week 8 and the theme is LOOK UP. Be sure to share your images across social media by adding #makeitindesign and #100daysofpattern and watch out for the spot prizes we will be awarding.
---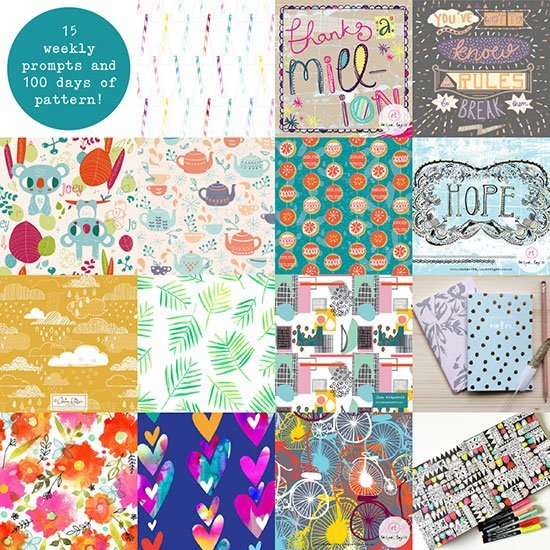 Want to get involved in #100daysofpattern?
Our #100daysofpattern officially started Monday November 16 but it's not to late to join in. Each week we will announce a fabulous new theme and will be posting daily inspirations on the blog featuring designs from Rachael Taylor, our students, contributors and other amazing industry professionals for 100 days! Dip in and out or create every day for 100 days, it's totally up to you. Just be sure to add #makeitindesign and #100daysofpattern to the images you post on-line. Watch out for the spot prizes handed out along the way too including Pattern of the Week!

---