We are thrilled to bring you part 2 of our showcase of amazing work from our very talented students from The Ultimate Portfolio Builder of The Art and Business of Surface Pattern Design who took the course in September 2015. Below are some of our talented students and the work they have created in class.
The next round of The Ultimate Portfolio Builder will commence March 21, 2016.
"For me, the strength of the Ultimate Portfolio Builder lay in the technical knowledge and community. The masterclasses opened up techniques that allowed me to see the limitless possibilities. The Community was a constant source of inspiration and feedback.
The Ultimate Portfolio Builder contains invaluable lessons and exercises which I'll refer to again and again".
Jennifer Seymour | Canada | Website
"I have been with MIID since Summer School 2014, I have done every other module so UPB was my last and I decided to give it my all. Thanks to this course I have drawn things I didn't know I was capable of, I have made patterns I never thought I would be able to create and I feel I have truly grown as a person as well as an artist. The portfolio review was the highlight of the course for me, it was the confidence boost that I needed, I know now for certain that I am on the right path. I can't thank Rachael and the MIID team enough, you have truly changed my life".
Joanne de Pace | UK | Website
"The video review of my work by Khristian Howell was super helpful as she gave me positive feedback and some ideas of things I can tweak in my portfolio. Also, I appreciated the opportunity to work on the Live Briefs – it's good practice thinking about the needs of the manufacturers and their customers".
Karen Burton | Website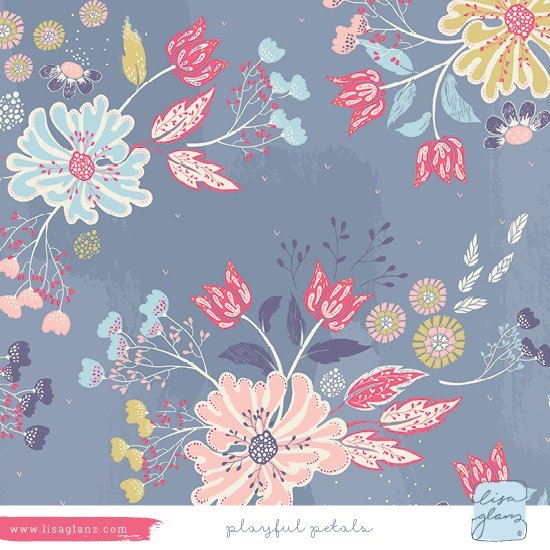 "The most powerful element of the course for me was the creative challenges we received each week. It pushed me beyond my comfort zone, which is essential to staying relevant and evolving as a designer. I really feel I wouldn't have discovered some of the techniques I'm applying now to my work if I hadn't gone through those exercises.
Thanks again for everything, I'm looking forward to my new venture in surface pattern design".
Lisa Glanz | South Africa | Website
"This fantastic course has enabled me to develop as a designer through brilliant technical workshops, amazing content and constructive feedback on my design work".
Lynn Smallwood | UK | Website
"I loved the prompt cards and can see them coming out on a regular basis in future! Having feedback from Janine was wonderful: useful, constructive and inspiring – and I learned many useful pointers from the feedback given to other designers too".
Moira Fuller | UK | Website
Missed part 1? See it here.
Move on to Part 3 here!
---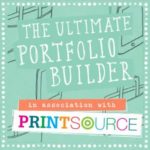 The Ultimate Portfolio Builder is an advanced seven-week online professional surface pattern design course, consisting of an intense five-week class followed by two weeks of design reviews. This powerful course will give you all the tools and advice you need to grow your body of commercially viable work, refine and strengthen your professional design portfolio and give you the fast-track to trade show success. Friday February 26, 2016 is the last day to sign up for the £289.50 2 month instalment plan to spread the cost of this amazing course. More details here.
Take part in our fun typographic design challenge and you could win a free place on our advanced The Ultimate Portfolio Builder surface pattern design course worth £579 ($805) starting March 21, 2016.

---