Today we are excited to share with you part 2 of our 3-part showcase of the beautiful and amazing work from our very talented Module 2 students of The Art and Business of Surface Pattern Design who took the course in April 2015. Here are some of our fantastic students and the work they have created over the 5 weeks in class – hope you enjoy!
"The most powerful thing about the course for me has been the focus of developing a cohesive collection in my own style.  I am continuing to work on my branding and I found the course to be very helpful and was impressed with all of the information given".
Hilary Wright | USA | Website
"ABSPD Module 2 has given me the confidence and inspiration I needed to design.  I enjoyed every aspect of the course and feel very enthusiastic about my career prospects as a future Surface Pattern Designer – Dream Big".
Amy Hennesey | Website
"The most powerful element of the course for me was the opportunities that arose to properly connect and communicate with other designers sharing the same learning process. Seeing fellow designers progressing and sharing each of the course exercises online served as great motivation and encouraged me to fit the course into my day. It was also a real eye opener to the fantastic talent and level of skill of other designers, and set the bar high in terms of the standard of patterns I aspire to create in order to secure clients and future opportunities".
Tamsin Yates | UK | Website
"As a complete beginner to surface pattern design, this course has been a great help. I have gained an insight into a world, which was previously a mystery to me. The course is simple to follow and makes me believe that it is possible to succeed as a designer".
Sarah Irlam | UK | Website
"For me, the most powerful element of the course was learning how to observe collections in the marketplace and identify what elements tie a collection together, be it through theme, color, shape, etc. With this insight, I can now apply these principles to my work and create a cohesive collection of my own".
Nadine Messier | USA | Website
Katie Carr | Facebook
"This course streamed currents of fresh, trending ideas into the mighty river of graphic creativity I have been navigating for over three decades".
Dottie Lipski | USA | Pinterest
"The most powerful element of the course was learning about how other designers create and sell their designs for a wide array of product categories. It has pushed me to think beyond the marketplace I currently work in which is fabric design. I am excited to explore other options including tabletop and stationary and who knows what else".
Melissa Hyatt | USA | Website
"This course has given me not only the tools but specially the support (wonderful community both M1 and M2) I needed to grow and develop as a designer.
I'm finally doing what I love and that has come with a deep personal confidence growth, Thank you".
Tania Margarido | Portugal | Instagram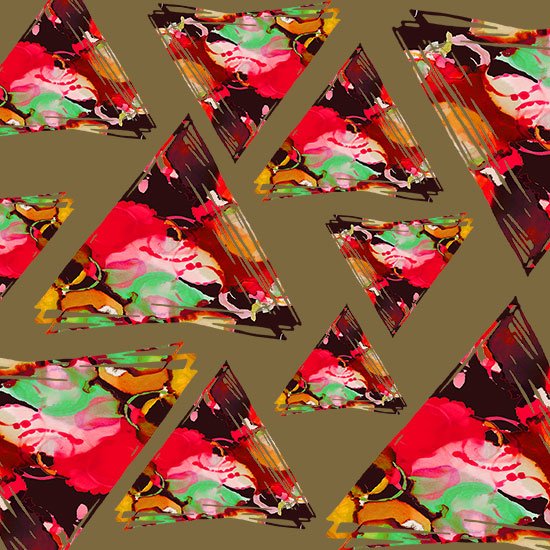 "I've learned so many great things in Module 2! But what has stuck out to me is, no matter what your style or ideas are within surface pattern design is that there is room for everyone. It is such a inspiring community of people who are constantly sharing and learning from each other".
Jocelyn Pidskalny | Canada
---
The Art and Business of Surface Pattern Design is the definitive guide to becoming a surface pattern design professional.If you have ever dreamed of seeing your designs on stationery, homewares, fabric or other products, this series of interactive online courses is for you! Thriving surface pattern designer Rachael Taylor will guide you along this exciting path from developing your signature style, to putting a collection together, and from protecting your work to monetising your designs. With a rich combination of design inspiration, practical advice, demonstrations, creative exercises, resources and interviews with leading industry practitioners, this is the go-to guide for anyone wanting to develop their design skills and break into the industry. Our next Module 2 class begins April 4, 2016 – we hope to be able to welcome you to class!

---