Today we are delighted to share with you an interview with Jennifer Seymour of Sea & Stone who is a graduate of The Ultimate Portfolio Builder which she took in September 2015.
When did your interest in design first start and how did that come about?
I`ve been an artist and graphic designer for decades. When I discovered the world of pattern design several years ago, it seemed a natural progression for my work. It brought together my love of art-making, colour and pattern.
What steps did you take to get to where you are now as a designer?
I took all 4 modules of The Art and Business of Surface Pattern Design. I`ve also been drawing and painting my whole life.
How would you describe your style?
Painterly, printed, textural. I`m still working on establishing a style.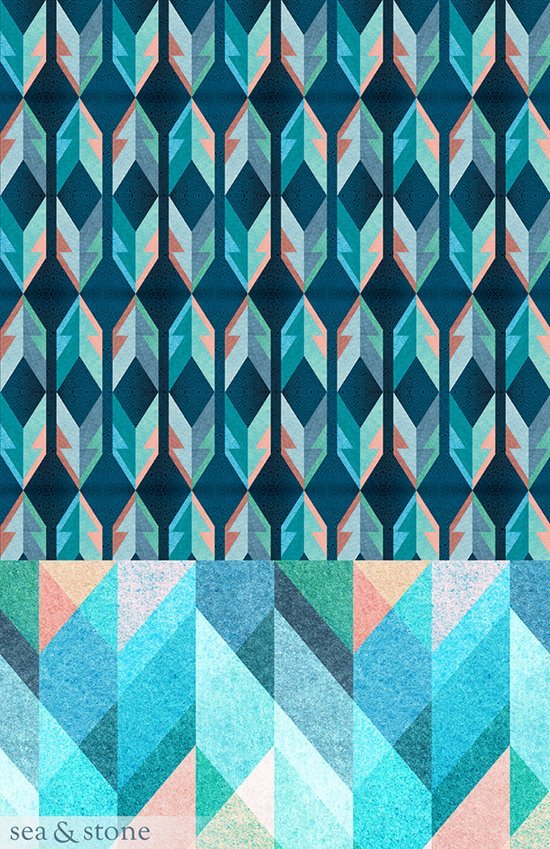 What are you working on currently?
I`m currently working on creating as many patterns as I can. Drawing, painting, printing and mark-making. I`m also still working on dying and sewing for my existing shibori textile shop on Etsy – Sea & Stone.
What advice would you give emerging designers wanting to build their portfolios?
To keep experimenting and make lots of work. Don`t jump into commercial projects too quickly. Give yourself time to enjoy the process.
What would be your dream design gig?
I would love to design patterns for Diane von Fürstenberg or Mary Katrantzou.
Looking ahead what are your major goals for the next couple of years?
I`m using the first part of this year to build a collection of patterns I feel proud of. In the fall, I will redesign my website to incorporate this new direction in my work.
If you were a pattern what kind of a pattern would you be and why?
Classic.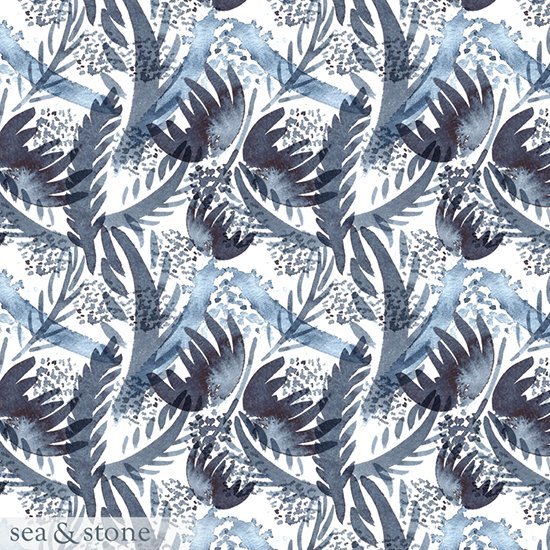 What was the most important lesson you took away from UPB?
That there`s room for all of us.
What difference did it make to have a supportive community of fellow students and how important do you think that will be going forward?
It was lovely to have that support and encouragement. I met so many friendly and talented people online.
Please tell us about your experience of the live briefs and student work reviews.
The live briefs really forced us to think about our work in a different way. How can the customer use this design? Who is this pattern for? Very valuable exercises. And the video work review was the single most encouraging thing so far.
---
My background is in fine art (jenniferseymour.com) and graphic design. I also currently run a shop on Etsy making hand-dyed shibori accessories for the home and self. When I discovered the world of pattern design several years ago, it seemed a natural progression for my work. I've since taken all 4 modules of the Art and Business of Surface Pattern Design, joined the Textile Lab at Pattern Observer and continue to experiment and learn everything I can on this new path.
---
Amazed by what you see above from our talented students? Join our latest class of The Ultimate Portfolio Builder starting March 21, 2016.

---