We are so excited to bring you a showcase of this beautiful and amazing work from our very talented students from The Ultimate Portfolio Builder of The Art and Business of Surface Pattern Design who took the course in March 2016. Here are some of our talented students and the work they have created in class.
The next round of The Ultimate Portfolio Builder will commence September 5, 2016 – so why not join in the fun now!
---

Anette Heiberg | Norway | Website
"The tools to make sure my work has a lot of variety combined with inspiration from upcoming trends made this course very useful to me. I've also grown a lot as a designer based on the tips I received not only from the video review I got of my own work, but also from watching everybody else's reviews".
Anne Bomio | Switzerland | Website
"Thank you for this excellent course, full of precious information! A very stimulating course".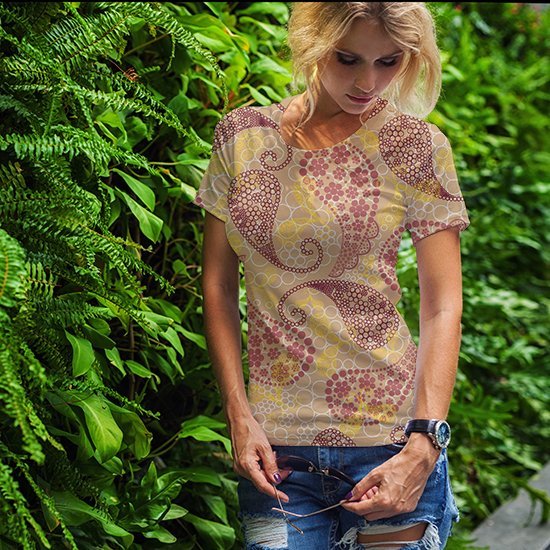 Carol Borst | USA | Website
"Participating in the Ultimate Portfolio Builder e-course has been an enlightening experience for me! The detailed information about the various design styles, genres, and market audience age groups has enabled me to further define my personal brand style and identify where I best fit in the surface pattern design market".
Carol Lelivelt | USA | Website
"A big benefit to taking the Ultimate Portfolio Builder class is the opportunity to design for real world briefs for a variety of products.  These really push you to create cohesive collections that you can potentially pitch to many other companies."
Catherine Jennifer | UK | Website
"he most powerful element of the course has been the masterclasses, which taught me some useful techniques in Photoshop and Illustrator. Also the prompt cards, which got me to draw things I wouldn't otherwise have tried. The typography brief from Really Good was also great as it made me explore and develop my typography skills".
Donna Senger | USA | Website
"One of the most powerful aspects of this class by far is the community of likeminded artists and all the support it gives. I also came away with a renewed vision of my online presence and what I need to do to accomplish my vision. The portfolio reviews were very helpful with this".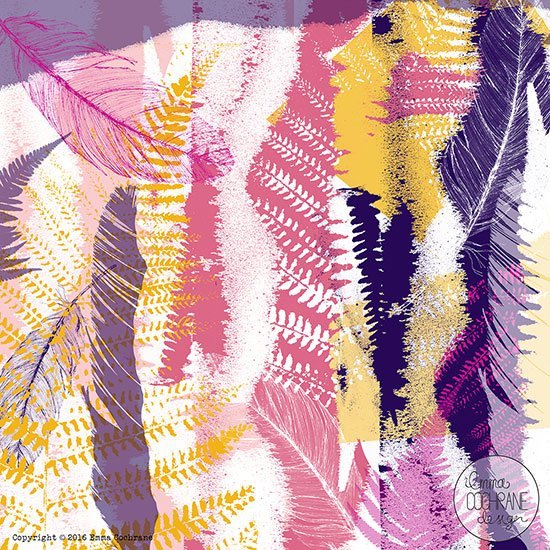 Emma Cochrane | Scotland, UK | Website
"This incredible course has pushed me well outside my comfort zone as a designer – I have grown in confidence and my portfolio is all the richer and more diverse for it. The live briefs have really stretched me and I've been really proud of the designs I've come up with! The lessons and tools on Audience, Genre and Style have really made me think more about who I'm designing for. It's really set me up to take the next steps".
Eva Eliasson | Sweden | Website
"This class has been absolutely great. Rachael and the team has filled it with so much inspiration and information about the industry. The portfolio review has been so valuable to me, and the live briefs too, and of course to be part of such a great community".
Feena Brooks | UK | Website
"The most powerful element of the UPB course was the individual reviews. To have someone in the industry give detailed feedback on my work was invaluable. It gave me some excellent advice and points to improve on and, more importantly, my review gave me the belief that I CAN succeed as a surface pattern designer".
Holly Stein | USA | Website
"The pace of the course helped me focus on creating art for my portfolio, while the content of the course reinforced the need for variety in my work. Intense pace, amazing content, wonderful team, a fabulous kick-in-the-pants experience! Highly, highly recommended".
---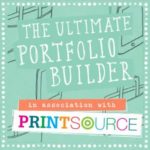 The Ultimate Portfolio Builder is an advanced seven-week online professional surface pattern design course, consisting of an intense five-week class followed by two weeks of design reviews.
This powerful course will give you all the tools and advice you need to grow your body of commercially viable work, refine and strengthen your professional design portfolio and give you the fast-track to trade show success.
Course alumni have gone on launch their own design studios, win national awards, be featured in design books and on leading blogs and more. Many of our graduates are exhibiting at top shows, forming collectives, signing exciting licensing deals and enjoying lots of surface pattern success.
Read a handful of our class testimonials, check out our alumni successes and see what our students are getting up to!

---