Here at Make it in Design we are on the countdown to the start of a new term of classes which commence September 26, 2016 with Module 1: Designing Your Way and Module 3: Monetising your designs. Today we bring you the final part in our 3-part showcase of the beautiful work from our very talented Module 1 students of The Art and Business of Surface Pattern Design who took the course in February 2016. Here are some of our wonderful students and the work they have created over the 5 weeks in class.
Veroinka Galindez ( Stella dsgn ) | Instagram
"Interviews, exercises, classes and community helped me push my creative side. I loved being part of it".
Sam Elliott | Etsy
"I have found a real sense of freedom from learning/seeing that doodling CAN indeed be successfully implemented in artwork – aside from being fun, my style feels more authentic and has the depth I've been looking for. Also finally trying my hand at a technical repeat has been very liberating, previously I was daunted by this task but the surprisingly easy to follow steps were very helpful".
Rachael Reeves |
"I have really loved this course as it has enabled me to develop ideas, patterns and designs that were previously floating in my head without any structure or form. The most powerful element of the course for me was the creative exercises, which were great for developing ideas and inspiration, often taking me off on a creative journey I hadn't expected. I am really excited about taking pattern design further, thank you for the fun and inspiration".
Martine Ellis | Website
"Module 1 is a fab starting point for anyone interested in pattern and design. Because I had some technical skills already (Adobe Illustrator and Photoshop) I wanted something quite specific from this course – a back to basics exploration of creativity and illustration. I got this … and then some! It was great. Highlights for me included taking photos of shapes and patterns from daily life and then using them as inspiration, as well as participating in the student community. Thanks to this course I now feel like I am on the path to discovering my creative style. Incidentally, there are bonus technical workshops for those that don't know Illustrator and Photoshop – these are extremely well done – I watched them anyway and definitely picked up a few helpful tips. I highly recommend this course and can't wait to start module 2".
Claire Barnard | Missycards | Website
"Module 1 has been inspirational. I've grown so much over the course, reignited my love for sketching and developed my skills for turning doodles into motifs & patterns and soon hopefully a career in SPD. Rachael & the team have been fantastic throughout, the BTWs are wonderful and the community support has been fantastic. Can't wait for M2! Thank you".
Sonia Stojcevski | Instagram
"One of my favorite things from M1 was that we really build our way through whole process of creating, focusing on every step of the way one whole week and that has given great foundation to me as an aspiring designer and to my work.
Other thing truly important for all of creative souls is support and encouragement from you and your team and our amazing community. It helped me feel less uncomfortable being visible and more safe sharing my work online.
I feel more mature now than just one month ago and I can see such progress in my art, not to mention all the knowledge and new skills I gained".
Bee Watson | Instagram
"Being actively encouraged to take time away from the computer, to go out into the world and seek out our own inspiration, has connected me to my practice and introduced a new level of originality to my work".
Louise Brainwood | Website
"I was so pleased that the course lived up to what I had hoped for. My technical skills have improved dramatically and I've been able to start incorporating my hand drawn work into my existing graphic style. I have a sketchbook with me at all times again and have really been able to breathe new life into my work. I have so much now I want to get done but not enough hours in my day, any solution to that".
Lori Krout | Website
"I had many breakthroughs in the course as I worked through how to take my art and graphic design background and morph it into an entirely new way of working in the world of surface pattern design, but my biggest takeaway was developing some proficiency with Illustrator. The excellent instruction and supportive setting of the classroom and Facebook group helped me take the parts that were really hard for me and feel great satisfaction through finally being able to feel more confident working in Illustrator. It's a great feeling".
Alison Sloan | Facebook
"Module 1 taught me experiment with different mediums and have fun in order to develop  my unique style".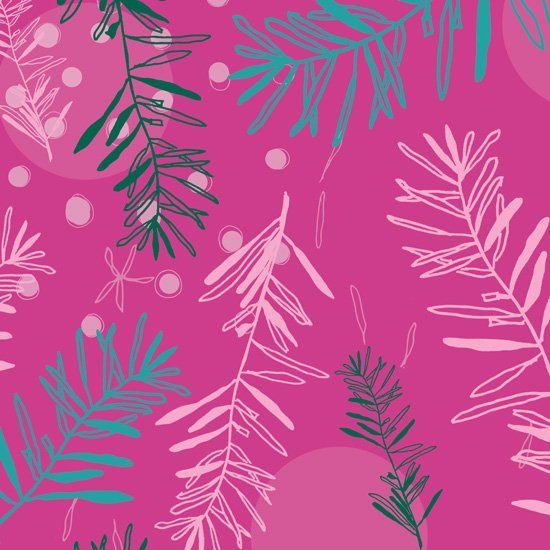 Peta Galloway | Instagram
"This course has opened up a whole new world for me and made me see that surface pattern design is something I can pursue. I never felt that I had the skills but now I realise I had them all along and all I need to do is learn the tools and find my style".
Ann Rebecca Hendriksen | Instagram
"The most powerful element in this course for me has been the 'permission'  and encouragement given to find my own style.  I have worked for another artist for the past 15 years.  It has been a most delightful experience to rediscover myself".
Leah Halliday | Instagram
"The course has given me the courage to experiment, draw and expand my way of designing. Its showed me I can think big and who knows where this adventure will lead me".
Rita Martinez Ilarduya | Instagram
"Thank you ever so much for such an amazing learning experience, never in a million years could I have imagined having access to such wealth of information, talent, skill and a wonderful incredibly supportive community of talented designers".
Dora Kovacs |
"I have always loved Art & Design, but has never actually done it – other than a few tries on drawing. Neither have I ever used any graphical design software. A proof of me being an absolute beginner is the fact that I don't yet have a website or a blog. This module introduced me this wonderful world – it equipped me with the skills necessary to start a journey I'm very excited about".
Montse Soto Guerrero | Instagram
"The most powerful element of the course has been the creative exercises because made me work out of my comfort zone and helped me to find out more about my style. I need to mention the FB community because gave me the strength to show my creations and is great to feel supported".
"The course gave me confidence to explore pattern design, and believe in my work".
Lindsey Slutz | Website
"The creative exercises during the class really helped me get out of the creative rut I had been in; they allowed me to try new things and to see the world in a different way. If I'm ever lacking inspiration I can always go back to those exercise and before long I have lots of new ideas".
Gillian Lewis | Facebook
Veronique Van Crutchen | Instagram
"Loved the constructive structure of the course, the support from the other participants and especially the continuous stimulation to find my own style".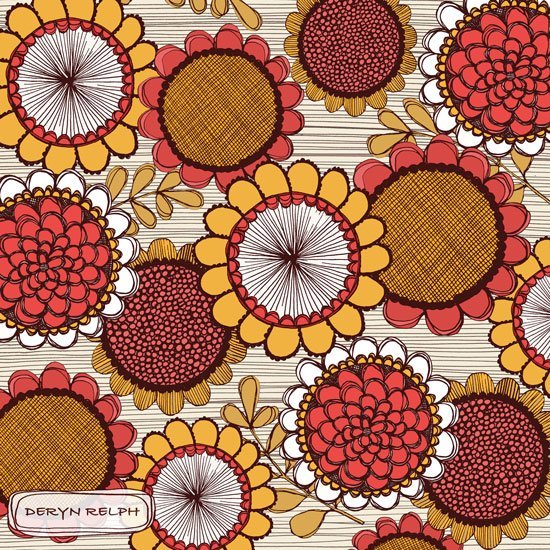 Deryn Relph | Website
"'Designing your way' has been so refreshing & inspiring. Getting back to drawing & breaking free from the restriction of small repeats has helped unleash my creativity & opened my eyes to the potentials for myself & my designs! The BTWs are fantastic & have helped me really progress with digital designs".
Ashely Peifer | Website
"The technical videos and weekly Q&A have been invaluable to my learning. I loved every bit of this class".
Victoria Jowett | Instagram
The resources and industry knowledge available on the course is just gold dust! I've really been able to utilise Rachael Taylor's expertise to help me develop my own style and move forward with surface pattern design as a career path. I've found the course really guides students to be the best they can be and focuses on developing individuality as a designer, the support network is great and I've thoroughly enjoyed every moment of the creative process".
---
The Art and Business of Surface Pattern Design is the definitive guide to becoming a surface pattern design professional.If you have ever dreamed of seeing your designs on stationery, homewares, fabric or other products, this series of interactive online courses is for you! Thriving surface pattern designer Rachael Taylor will guide you along this exciting path from developing your signature style, to putting a collection together, and from protecting your work to monetising your designs. With a rich combination of design inspiration, practical advice, demonstrations, creative exercises, resources and interviews with leading industry practitioners, this is the go-to guide for anyone wanting to develop their design skills and break into the industry. Our next classes begin September 26, 2016 – we hope to be able to welcome you to class!

---