'The Art and Business of Surface Pattern Design' is an online e-course run by surface pattern designer Rachael Taylor, with whom Print and Pattern offer an annual scholarship for a free place on all modules of the course, plus a host of other bonus goodies. ABSPD attracts a global audience with students taking part from all over the world. The April Module 3 class finished earlier this year and we have a stunning selection of students work to share with you. The next Module 3: Monetising your designs class commences September 26 2016 for those who can't get enough of all things pattern!
Anne-Chris Hedlund | Sweden | Website
"Module 3 gave me so many new ideas and ways to think about how I could take my designing to the next level. It gave me confidence and some great tools that I will go back to whenever I need to give myself a push forward."
Holly Thomas Stein | USA | Website
"This course has been tremendously helpful in clarifying the direction I want to head with my business. The depth of knowledge and sharing of information has created a better perspective of the industry and an understanding of what's required of me as a designer and business owner.
Many, many thanks again for all the amazing information, wonderful team of lovely people and opportunities provided through this course! A big well done".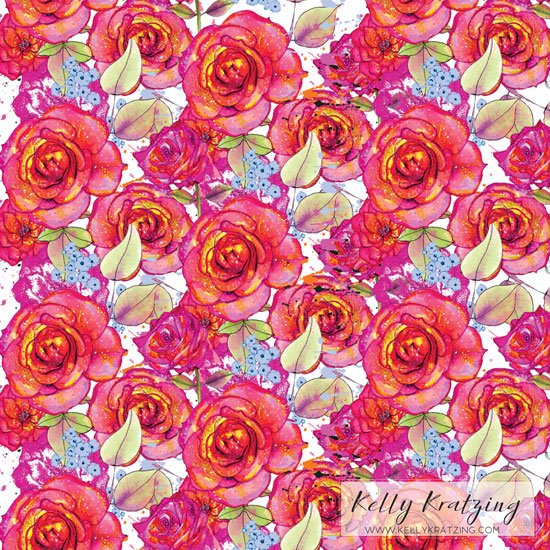 Kelly Kratzing | Australia | Website
"The most powerful element of the course was the 'real world' information and tips provided, particularly the information on licensing, WGSN access and the Little Black Book of contacts. It finally feels like I can move forward and sell my designs with confidence! Thanks for being so willing to share your knowledge Rachael".
Agnieszka Kobylińska | Poland | Website
"This course was so valuable that it's hard to say what was the most powerful element. But I've particularly appreciated the part about the showcases as it used to be a "Tierra incognita" for me, and the business development suggestions. I'm also very grateful for all the submission opportunities and wgsn access".
Caroline Moraes | UK | Website
"The most powerful element of module 3 for me was the breadth of insight and knowledge conveyed about the surface design industry. It was great to be able to reflect on the different routes to market and the practicalities of freelancing, licensing, manufacturing and selling via trade shows. I also benefited hugely from the creative exercises, as I am still working towards developing my own design style. I cannot thank MIID enough".
Meredith Gain | Australia | Website
"I have thoroughly enjoyed learning so much about the surface design industry through this well thought out course as it provided so many tools for me, an aspiring designer, to hone my skills and set wheels in motion to get my designs out there. I loved the exciting real world briefs along with the bonus technical workshops and found the interviews with established designers really insightful and honest".
Drew Llewellyn | UK | Website
"The industry specific knowledge shared in module 3 is really insightful and has helped me put together a steady business plan. I now feel that my future as a surface pattern designer can become more than just a dream".
Ella Elron-Breitman | Israel | Website
"I really enjoyed that this module was more business-focused and was delighted with the vast amount of information and industry insight that was shared in this course".
---
The Art and Business of Surface Pattern Design is the definitive guide to becoming a surface pattern design professional.If you have ever dreamed of seeing your designs on stationery, homewares, fabric or other products, this series of interactive online courses is for you! Thriving surface pattern designer Rachael Taylor will guide you along this exciting path from developing your signature style, to putting a collection together, and from protecting your work to monetising your designs. With a rich combination of design inspiration, practical advice, demonstrations, creative exercises, resources and interviews with leading industry practitioners, this is the go-to guide for anyone wanting to develop their design skills and break into the industry. Our next classes begin September 26, 2016 – we hope to be able to welcome you to class!

---