'The Art and Business of Surface Pattern Design' is an online e-course run by surface pattern designer Rachael Taylor, with whom Print and Pattern offer an annual scholarship for a free place on all modules of the course, plus a host of other bonus goodies. ABSPD attracts a global audience with students taking part from all over the world. The September Module 1 class finished towards the end of last year and we have a stunning selection of students work to share with you. The next Module 1: Designing you Way class commences February 20, 2017 for those who can't get enough of all things pattern!
Adriana Portal | Instagram
I have been interested in surface pattern design for a long time but never knew how to take the first step. The ABSPD Module 1 is an amazingly accessible way to spark the creativity and confidence to start that journey.
Alexandra Butcher | Instagram
During my time on the course I have felt part of a wonderful creative hub. It has reignited my creative passion and given me the technical skills to move forward as a designer.
Ana Beatriz Meireles | Instagram
The ideas and beautiful works shown during the class in our Facebook group were amazing.
Angela Tracy Smith |
I have loved the course and one of the most powerful elements for me has been discovering how I can manipulate my paintings and drawings of flowers into designs through the use of Photoshop. I have such a lot still to learn but I feel that I have taken those first important steps to being a designer.
Anna Putina | Instagram
Although there have been a lot of elements of this course that I really loved, some of them were especially useful for a complete beginner like me. The course was well structured, so it didn't feel overwhelming. It provided me with lots of new skills and techniques, which will be very helpful in finding my signature style. One of my favorite parts was the Facebook community – so inspiring and supportive and also a great place to share my designs! Thank you Rachael, Beth and the ABSPD team for your great work and I'm looking forward to meet you in the next module.
Anna Van der Feltz | Instagram
I have to admit I signed up to this course a bit on the spur of the moment but I am so glad that I did! I have been working as a graphic designer for over 16 years and finding myself a bit stuck in a rut but Rachel and the MIID team have taken me out of my comfort zone and opened my eyes to a whole world of new possibilities. The creative exercises have made me look at things differently to find inspiration, I have revisited my sketch book which I haven't opened since college days and have rediscovered skills I'd forgotten I had. I have really enjoyed being creative again. The course has been so inspiring and fun and getting to know fellow students and make new and supportive friends along the way has been fantastic. I'm really looking forward to seeing where this can take me.
Anne Wright | Instagram
The most powerful element of the course for me has been just the great encouragement to pick up my sketchbook and start sketching again after years of not really drawing very much and not knowing what to draw or what to do with my drawings. You've made me look at the world with new eyes – I am starting to see pattern potential everywhere and I love that. It has really helped me develop as a designer to learn about the industry and the opportunities available and how to approach pattern making.
Thank you for your generous spirit in sharing your hard earned knowledge with us.
Barbara Allen Vagliano | Website
Module 1 showed me how my pattern ideas could evolve into finished patterns.
Branka Hollingsworth | Website
ABSPD opened some new possibilities to me. I can say I see my work in different eyes and I'm happy to challenge myself to go deeper into the field of surface pattern design.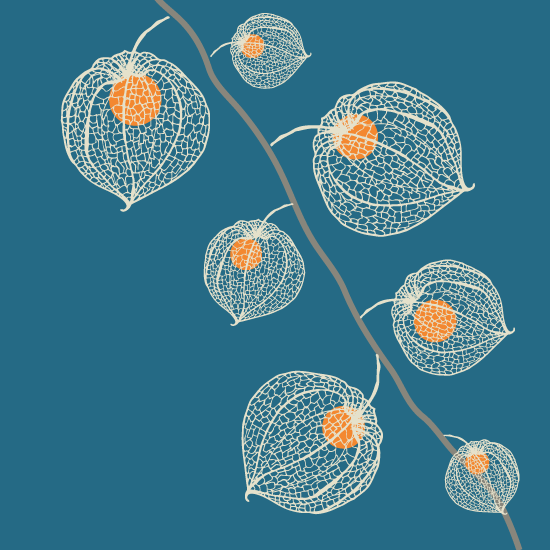 Carol Fraser | Instagram
The most powerful element of the course for me has been the mark making exercises. It has given me the confidence to put pen to paper directly without over-thinking it and really loosened me up as an artist to have fun and give myself permission to doodle. I truly have rediscovered a passion for drawing that I always knew was there but I wasn't giving room for it in my life. It was wonderful to be absorbed in the course for 5 weeks and allow myself to really explore what I'm attracted to in the world of design, with some surprising results!  This, with the introduction to Illustrator and Photoshop through Rachael's straightforward and perfectly paced tutorials took me one step further and I cannot tell you how delighted I am to have achieved what I have to date.  It can only get better!  Thank you.
Chloe Pearson | Website
A great part of the course for me was the help with inspiration, colour and mood boards. The one thing that gets in the way is creative inspiration and this course helped me to discover the many avenues of finding it from finding shapes all around us, to mood boards and colour. This course has also helped me to think of places where my patterns and designs can be used, and overall I have gained a greater sense of confidence in my ideas and designs.
Christina Sehrt Kjaer | Instagram
For me, participating in Make it in design module 1 has been a journey towards getting more creativity in my life. I've been frustrated, inspired, proud, excited and I've learned lots of more stuff than my head can get around.
Claire Mounier | Instagram
The most powerful thing I've learned in this class was to loosening up and see how, from a simple and basic shape or mark, I could end up with so many possibilities of patterns. It really opened a whole new world to explore for me! Working with mixed media is another great technique I'm so happy to have dived into. 
Colleen Ferguson | Website
The most helpful element of the course has been getting to practice illustrator and Photoshop and have the creative exercises to play around and help find your own unique style :)
Dania Shawwa Abuali | Instagram
Make It In Design's teachers and community of students are generous, supportive and inspiring. What I love most is that the course structure breaks down the creative process so that we can progress and grow lesson by lesson. For me, the course has fired up my imagination and helped me build up an artist's technical skill set.
---
The Art and Business of Surface Pattern Design is the definitive guide to becoming a surface pattern design professional.If you have ever dreamed of seeing your designs on stationery, homewares, fabric or other products, this series of interactive online courses is for you! Thriving surface pattern designer Rachael Taylor will guide you along this exciting path from developing your signature style, to putting a collection together, and from protecting your work to monetising your designs. With a rich combination of design inspiration, practical advice, demonstrations, creative exercises, resources and interviews with leading industry practitioners, this is the go-to guide for anyone wanting to develop their design skills and break into the industry. Our next classes begin February 20, 2017 – we hope to be able to welcome you to class!