The second galleries for Winter School 2017 are now live and they are AMAZING! The Make it in Design team are truly honoured to have been able to unite people across the globe, who signed up to participate in creating patterns. With 3 different categories of creative briefs, there was a track to suit everyone's level of design ability and we are so proud to share the results with the world today!
Below is a sneak peak of some of the fabulous work submitted along with links for each track gallery. Prepare to be inspired by the incredible selection of work on show – so grab yourself a cuppa and dive in!
(Click on the images or the links below them to see the complete gallery)
---
Beginner Track – Reimagine Earth Texture
Design a marbled, eroded, mottled nature inspired pattern working to the Patternbank trend: REIMAGINE // EARTH TEXTURE
---
Intermediate Track – Wilderness Broken Beauty
Be inspired by florals that are distressed, broken, unusual and fractured, designing to the Patternbank trend: WILDERNESS // BROKEN BEAUTY
---
Advanced Track – Opulent Wondrous Nature
Be inspired by exotic beasts and illustration of a series of grand and beautiful motifs designing to the Patternbank trend: OPULENT // WONDROUS BEAUTY
Winter School hasn't ended just yet! We've still got lots of prize winners and exciting new things to announce very soon!
---
WINTER SCHOOL PRIZES!
We have teamed up with Fashion Formula for this year's  Winter School. Along side the chance to win a free place on an upcoming module from The Art and Business of Surface Pattern Design per track, participants can also get the chance to see their designs come alive in print courtesy of Fashion Formula. Find out more about Fashion Formula here in our interview with them.
Fashion Formula have offered 9 prizes in total, 3 for each track of Winter School based on work submitted to the two trend briefs.
At the end of Winter School (February 3, 2017) Fashion Formula will select their three favourite designs from all work submitted in both Creative Briefs across this track. On Friday February 10, 2017 we will announce the lucky winners who will have their designs printed as detailed below:
1st prize: 3 meters of any fabric from their range and 2 tea towels
2nd prize: 1 meter of any fabric from their range and 1 tea towel
3rd prize: 2 fat quarters of any fabric ( 65 x 48 cm) and 1 tea towel
This is a fantastic opportunity to see your designs in physical form and we look forward to announcing the winners on Friday February 10, 2017.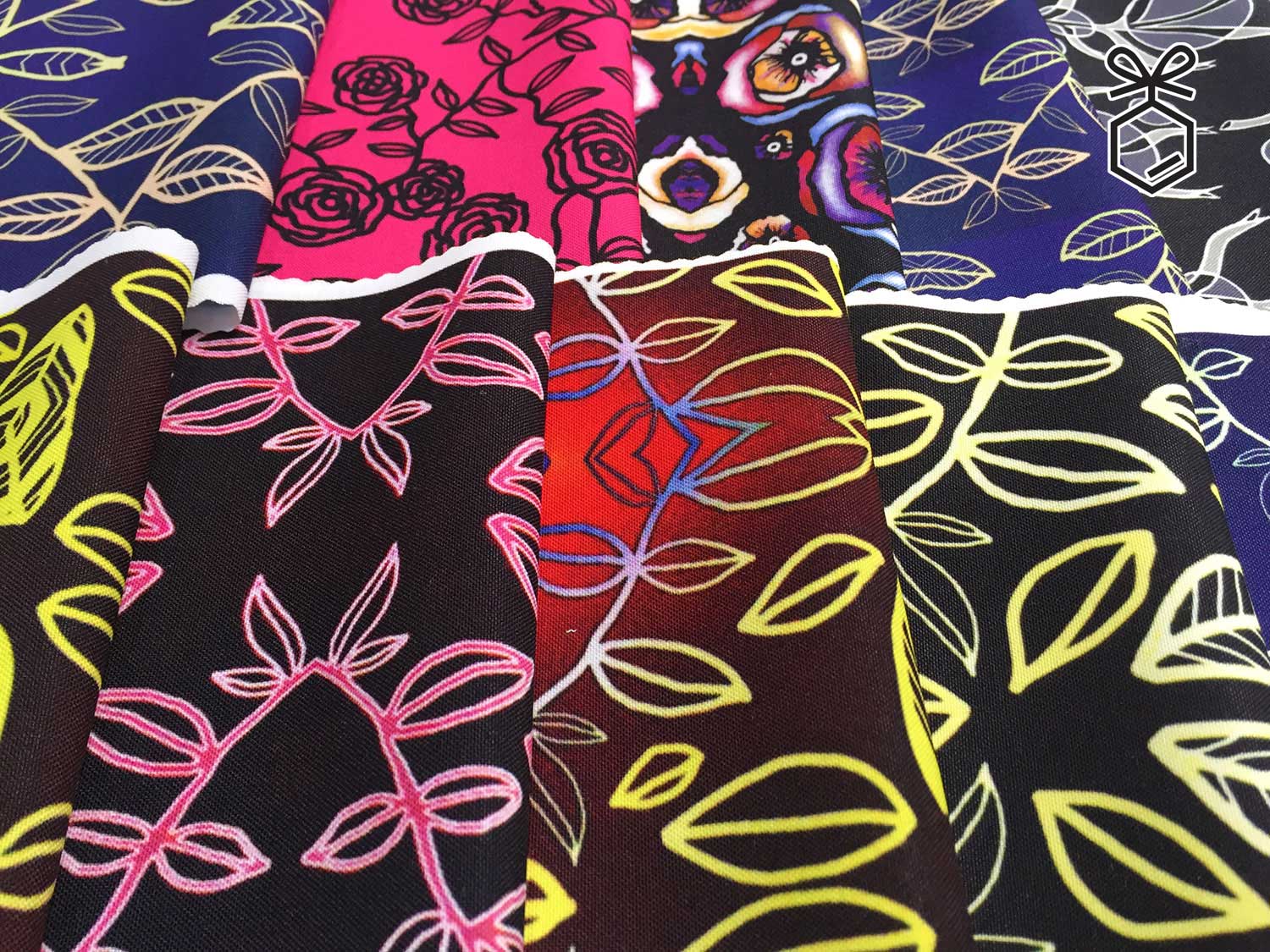 ---
We want to give a HUGE THANK YOU to Patternbank who provided us with all the AW 17/18 Print Trends for this years Winter School. Want an insight into their world and read why they are such a fantastic resource for designers?  Check out this interview with Neil Elliott, Trends & Insight Expert from Patternbank!
---
The Art and Business of Surface Pattern Design is the definitive guide to becoming a surface pattern design professional.If you have ever dreamed of seeing your designs on stationery, homewares, fabric or other products, this series of interactive online courses is for you! Thriving surface pattern designer Rachael Taylor will guide you along this exciting path from developing your signature style, to putting a collection together, and from protecting your work to monetising your designs. With a rich combination of design inspiration, practical advice, demonstrations, creative exercises, resources and interviews with leading industry practitioners, this is the go-to guide for anyone wanting to develop their design skills and break into the industry. Our next classes begin February 20, 2017– we hope to be able to welcome you to class!

---