We are really pleased to introduce part 1 of our 5-part showcase of the beautiful and amazing work from our very talented Module 2 students of The Art and Business of Surface Pattern Design who took the course in April 2016. Here are some of our fantastic students and the work they have created over the 5 weeks in class – hope you enjoy!
---
Aimée Brender | Website
Module 2 has provided me with a tangible path to follow towards my goal of becoming a successful surface pattern designer. Chock-full of exercises and information designed to excite and challenge it is the perfect follow up to the first course.
Alexandra Bordallo | Website
It is more than a Surface Pattern Design course. You can be part of an amazing supportive and talented community. The course helps me trust in myself and I start to believe that MY BIG DREAM it isn't a crazy thing. I need to be patient, go ahead, working hard and create something little everyday then I am half way to reaching it.
Amanda Callcott | Instagram
The ABSPD Module 2 has been fabulous!  I loved designing the mockups and learning a bit more about Photoshop through the BTW's.  I'll take these new skills with me into Module 3!
Angi Fletcher | Website
The most powerful element for me has been the combination of wealth of information, tutorials, inspiration and enormous encouragement both from all the MIID staff – especially Rachael and Beth and the incredibly supportive Facebook groups.  The courses are awesome. They have given me greater self-belief in my creativity and practice as a designer, I feel galvanized thank you! x
Anna Garriga | Website
With M2, I have realized how important is to be aware of the trends. I have been avoiding them for fear; I always thought it was a hard subject. Now, I look the trends for inspiration and I think it's an amazing tool!! Thanks a lot for such an incredible course.
Annie Gould | Website
The elements of the course I found most rewarding have been learning the techniques and skills used to develop a single idea into a cohesive and dynamic collection. This has given me the inspiration and belief to carry my work forward further than I thought possible.
Ashley Behnke | Website
The course has forced me to push past fears of the unknown by becoming more educated on the field of surface design.
Anda Avramescu |
This second module was amazing like the first one. The amount of information was so valuable for me to better understand the design world and confront myself with it in order to see both my strength and my weakness and how to work on them to improve!
Thank you all! And I can't wait for mod 3 to come!
Ayda Kivilcim |
Module 2 was packed with so much information I felt empowered and inspired as a designer.
Bec Irvine | Website
The most powerful element of the course was the insight into the industry and how it all works. Learning about trends, trade shows and how to get your work noticed has been the biggest benefit to me. Seeing everyone's work on the FB page has been amazing too, so inspiring to see how everyone else works and what influences them – it's a great community to be a part of.
Bianca Pozzi | Website
Every information shared on the course was so useful, it helped me having a better understanding on collections and also I had great information on marketing and trends. I'm definitely using everything I learned on my career from now on.
Charlotte Price | Website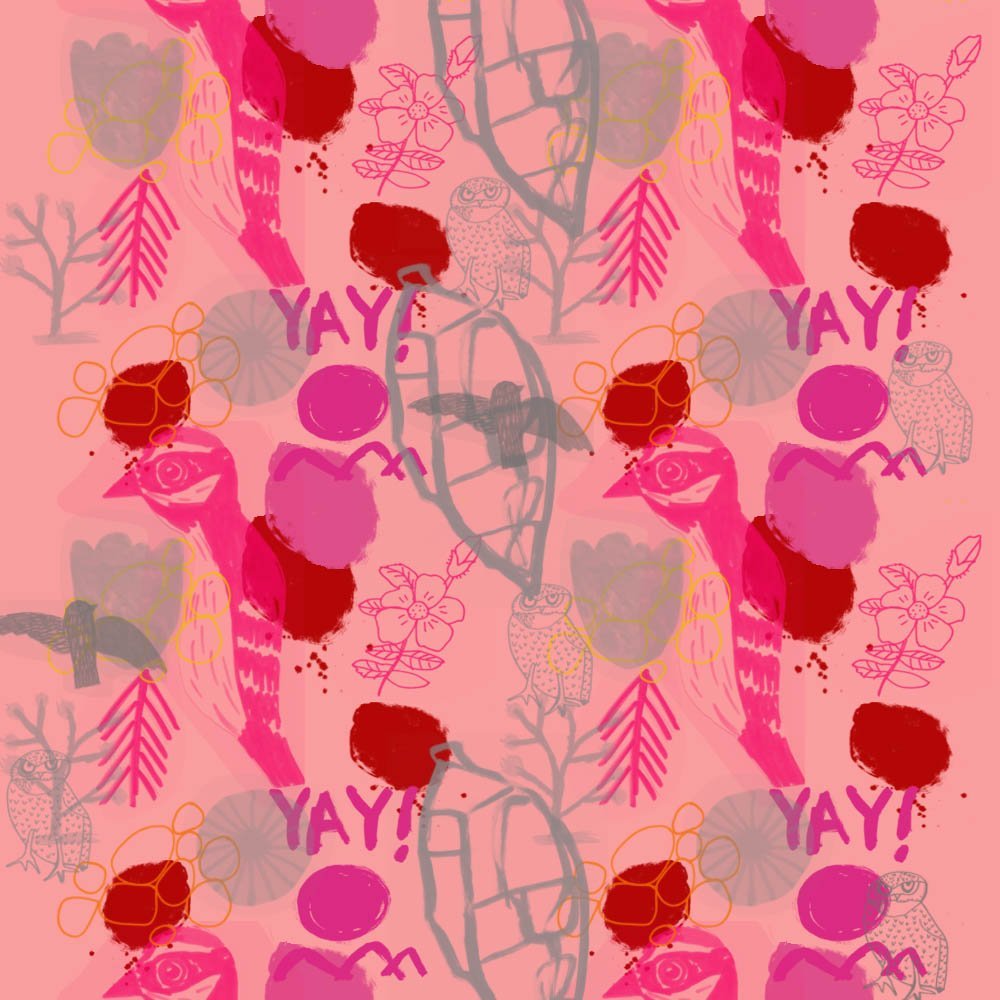 Christina Roos | Website
ABSPD Module 2 is a great way to learn the tools for a great start as a Pattern Designer. You learn to build your Brand and fill your portfolio. The next step is up to you.
Claire Eden | Website
Having access to the colour trends in Module 2 of ABSPD has developed my designs into cohesive and harmonious collections.
The big picture look at branding has given my lots to think about.
Claire Elsworth | Instagram
This course has helped me immensely as a designer; I still can't quite believe how much I have learnt and how far I have progressed. Thank you! For me the most powerful elements of M2 are the importance of a unique style and how to incorporate it into your brand identity plus learning about trends and how to use them. Bring on M3!
Claire Barnard | Website
The course provided so much inspiration, encouragement and advice to truly develop as a designer, pointers to get the best out of myself; brilliant mock ups, templates and exercises to really help define technical skills and think out of comfort zone. All of this has embedded my passion to carve a career in surface pattern design.
---
The Art and Business of Surface Pattern Design is the definitive guide to becoming a surface pattern design professional.If you have ever dreamed of seeing your designs on stationery, homewares, fabric or other products, this series of interactive online courses is for you! Thriving surface pattern designer Rachael Taylor will guide you along this exciting path from developing your signature style, to putting a collection together, and from protecting your work to monetising your designs. With a rich combination of design inspiration, practical advice, demonstrations, creative exercises, resources and interviews with leading industry practitioners, this is the go-to guide for anyone wanting to develop their design skills and break into the industry. Our next Module 2 class begins February 20, 2017 – we hope to be able to welcome you to class!
Save

---