We are excited to bring you part 2 of our 5-part showcase of the beautiful and amazing work from our very talented Module 2 students of The Art and Business of Surface Pattern Design who took the course in April 2016. Here are some of our fantastic students and the work they have created over the 5 weeks in class – hope you enjoy!
---
Clara Dahler | Website
Claudia Cerantola | Website
Everything on ABSPD courses are really invaluable to grow as a designer, but if I had to choose something from Module 2 I would say that the information about copyright and how to deal with copyright infringements were very enlightining even if I'm based outside the UK. It's a really important part of a designer career to learn how to protect your work and how to respect others works.
Something less serious? I really enjoyed the wall doodle and now it's part of my creative journey! A free and happy way of being creative!
Crissie Rodda | Website
I found Module 2 to be really empowering. It gave me more confidence and belief not only in my personal style, but also in the way that I interpret the world around me; namely industry trends and how I can adapt them to compliment and enhance my designs to be both unique and current at the same time. I really appreciated Rachel sharing her personal copyright stories with us and it really opened my eyes as to how I can better protect myself and the work of other designers that I adore and respect. Once again I have grown so much over the last few weeks and because of my extra confidence and knowledge, I was able to successfully negotiate my first surface design contract. I cannot wait to get stuck into Module 3!
Darlene Seale | Website
While there is so much in Module 2 that advanced my art and design work, focusing on my style and my branding image was very powerful. It forced me to take a look at what I'm offering as a designer and how to convey that in a consistent and unique way. Thanks MIID Team for such a great experience! Can't wait for MOD 3.
Debbie Kavanagh | Website
I found the technical workshops the most useful aspect of the course but it was all great and look forward to doing M3.
Debbie Monson |
The technical support in this course has been invaluable, full of great tips but also in an easy to learn structure.  I have now progressed my designs further by using watercolors and textures which I was previously unable to process digitally. Thanks ABSPD!
Deborah Ballew | Website
I have always been interesting in Surface and Pattern design and this course has really provided insight and knowledge into this fascinating world of design.  All aspects of this module have proven to be most helpful in my design work.  I look forward to Module 3 and all ABSPD has to offer.
Drew Drew Llewellyn – Ballydrew Designs | Website 
This module has really helped me feel more confident in taking design style into collections whilst observing trends and seasonality.
Elaine Collins | Website
I found doing Module 2 enabled me to step outside my box and view the bigger picture of the Design world; giving me thoughts, practices and inspirations which will develop my own style, presentation and business sense to create wonderful career opportunities for the future I hope!
Ellie Wilson | Website
Module 2 has really opened up a whole new world of possibilities that I never knew about and has helped me to understand more about branding and trends, which has been really helpful.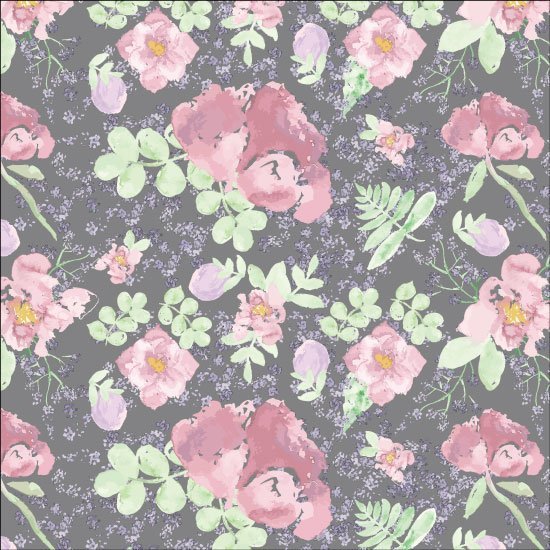 Emily Leggett | Website
Module 2 has given me more inspiration and motivation than I thought possible.  It has helped me to develop my style and realize that if I just let go of perfection all of my designs are better than I ever thought they could be.  Being able to loosen up a bit with my sketching and painting has worked wonders for what I can do.
Faye Johnson | Instagram
The most powerful thing about the course for me is the way it is structured – easily digestible topics and exercises, and the flexibility is paramount to me as I can fit the course in around my full time job. I'm very grateful to Rachel and the team and can't wait for Module 3!
Feena Brooks | Website
Module 2 opened my eyes to new markets, styles and themes and showed me where my work could fit in. Educational, inspiring and fun!
Ghazal Ali | Facebook
The ABSPD courses helped me to turn my designs digital which is the key to become a professional. I am going to improve my skills and move on as a designer.
Gillian Pryce Lewis | Website
Hannah Wells | Website
Module 2 has helped me to further develop my style that I developed during module 1. It has allowed me to start visualizing that style and my designs as actual products and a physical realize brand.
Harriet Crallan | Website
This course has provided me with not only the knowledge but also the confidence to start putting my designs out into the world. It is filled with easy to manage tutorials and helpful industry practice, but most of all it helps you to realize with a little hard work you can achieve your dreams.
Helen Russell | Website
The course has helped me to realize some of the ideas that have been floating around in my head that I didn't have the skills to develop. I've also been fortunate to meet some amazing people both in person and virtually, and the encouragement from like-minded individuals and the make it in design community has been fantastic. I feel like a very big extension to my current business is opening up before me and I can't wait to explore it further.
Helena McDowie |
This course has allowed me to grow in many ways, and has opened my eyes up to many possibilities for the future.
Jackie Tahara | Website
ABSPD Module 2 really helped me to understand the importance of developing my own "brand", motivating me to really think about my logo, style and colour palettes. In other words, it gave me clear focus and direction in my design, which I greatly appreciate and which I can now use as I continue with my next goal of building my portfolio!
Check out Part 1 of the Student Showcase here.
---
The Art and Business of Surface Pattern Design is the definitive guide to becoming a surface pattern design professional.If you have ever dreamed of seeing your designs on stationery, homewares, fabric or other products, this series of interactive online courses is for you! Thriving surface pattern designer Rachael Taylor will guide you along this exciting path from developing your signature style, to putting a collection together, and from protecting your work to monetising your designs. With a rich combination of design inspiration, practical advice, demonstrations, creative exercises, resources and interviews with leading industry practitioners, this is the go-to guide for anyone wanting to develop their design skills and break into the industry. Our next Module 2 class begins February 20, 2017 – we hope to be able to welcome you to class!

---