We are really pleased to introduce part 1 of our 5-part showcase of the beautiful and amazing work from our very talented Module 2 students of The Art and Business of Surface Pattern Design who took the course in April 2016. Here are some of our fantastic students and the work they have created over the 5 weeks in class – hope you enjoy!
---
Peta Galloway | Instagram
This course has challenged me to find my artistic space, and supported me to work towards it.

Rachel McIsaac |Instagram
ABSPD Module 2 has given my passion for pattern a well-informed,  structured new direction. It has also given me access to a community of inspirational pattern designers with whom I am looking forward to continuing this exciting journey.
Rachel Parker | Website
This course has really helped me pick up the pace! I feel like I'm getting one step closer to my goal of being a full time designer with every pattern I create.
Richard Baker | Website
The most powerful element of the course has been understanding what a collection is compared to co-ordinates and understanding trends. Portraying trends whilst still expressing a unique style is important too. Learning how to protect work has also been very beneficial. Above all, Module 2 has given me a new confidence, which has enabled me to believe that I can, and will…achieve!
Rita Martinez Ilarduya | Instagram
I have learned so many new technical skills to use in my designs! I still have a lot of work to do with regards to branding but I am confident I have all the information I need and I know how to tackle it now whereas before I was completely lost! Such an amazingly well put together module, thank you!!!!
Roxane Butterworth | Website
Thank you again for the great modules and summer school so far and I am looking forward to starting module 3.
I am so glad I discovered your courses; you have turned around my year!
Ruth Husain | Website
Module 2 has been amazing! I've gained so much knowledge, confidence and my brand feels much more like 'me'. Thank you to you all!
Sam Elliott | Etsy
Throughout this module I have found reassurance that the methods I am using are current and industry standard. I also found acceptance, inspiration and courage to just be me, which is underrated but very powerful to me – thank you!
Shelley Schmidt | Website
Module 2 gave me the extra technical skills and the push of confidence that I needed to finally begin showing and selling my designs to others! While I enjoyed the entire course, I found the lessons and workshops on company branding to be especially beneficial, as they allowed me to build a much more cohesive image for my newly-launched design studio.
Sue Cleveland | Website
Sunita Palam | Instagram
The module 2 course really changed my perspective towards designing and taught me a lot about how to brand myself as a designer in the real world. Looking forward to Module 3.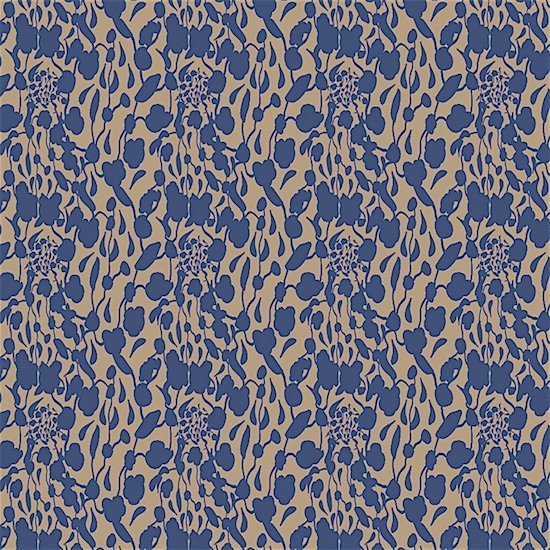 Susi Sanlier | Website
There was so much valuable information for emerging designers in this course that it will take a couple of month to put it all into practice. I enjoyed making new designer friends from all around the globe and I particularly favoured the branding part of the course because it is such an important topic for budding entrepreneurs.
Taylor Shannon | Website
The most powerful elements of Module 2 for me were the weeks that we learned about branding. I recently revamped my brand, and the course helped me find my signature style, figure out how to brand myself around my style, and gave me the confidence to let myself shine through my brand!
Trixia Yong | Instagram
I really enjoyed learning about how to put together a collection and industry trends, as these two topics were very new to me. The creative exercises and creative briefs have stretched me as a designer and shown me new ways to approach pattern making.
Veronika Galindez |
This course helps me to get introduced into the world of trends and how to use this information in creating my collections.
Vicky Chappell | Linkedin
I've just begun my journey into Surface pattern design, and the course has provided an abundance of information to help me along the way. With great input and support from my fellow students, I feel more confident in knowing what I need to do to progress and I am excited to discover where it will all take me next.
Victoria Jowett | Instagram
Module two has provided me with the knowledge and inspiration to turn my surface pattern design hobby into a viable business. The steps I have taken on this module have not only given me confidence in my design ability and style, but have paved the way for a career in surface pattern design to become a professional reality.
Vineetha Naval | Instagram
Virginia Sardi | Instagram
The course has helped me to understand the areas involved in order to succeed in the business as a surface pattern designer.
Zoe Allen | Website
It's been a pleasure taking this module, I feel like I learnt so much! I think the most powerful element of this course has been week 5: learning about copyright and how important it is to protect your work. I'm already deep in the process of trying to set up my own label so it was really valuable to be able to hear those stories so can could learn from that advice.
---
The Art and Business of Surface Pattern Design is the definitive guide to becoming a surface pattern design professional.If you have ever dreamed of seeing your designs on stationery, homewares, fabric or other products, this series of interactive online courses is for you! Thriving surface pattern designer Rachael Taylor will guide you along this exciting path from developing your signature style, to putting a collection together, and from protecting your work to monetising your designs. With a rich combination of design inspiration, practical advice, demonstrations, creative exercises, resources and interviews with leading industry practitioners, this is the go-to guide for anyone wanting to develop their design skills and break into the industry. Our next Module 2 class begins February 20, 2017 – we hope to be able to welcome you to class!
Save

---