When Kerri Binnie (the 'B' in Busy B) became a mum, her previously busy life suddenly became very busy indeed. It was clearly time to get organised. So, being a product designer, Kerri set to work crafting cleverly thought-out solutions to tame the mayhem of modern life.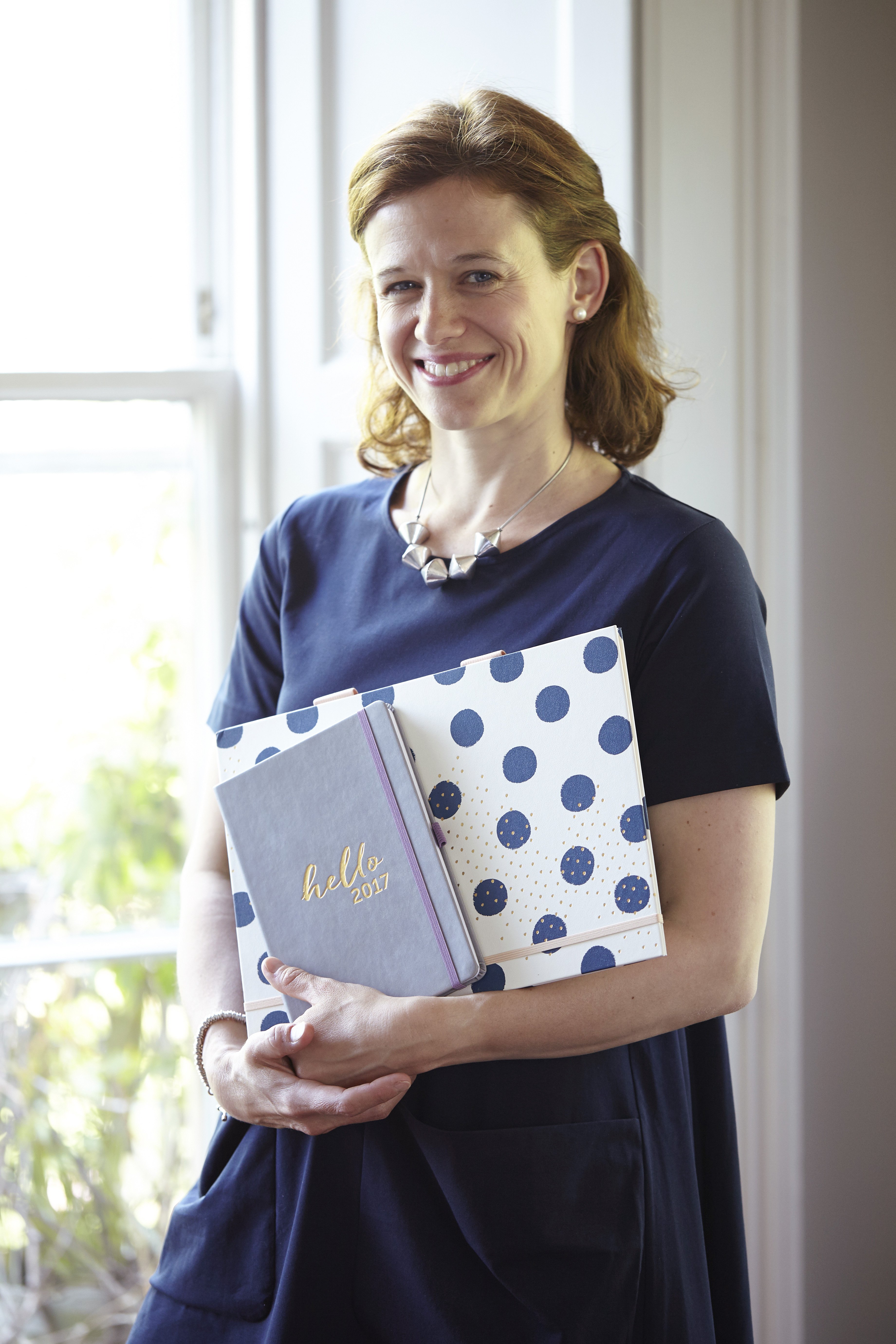 How are you doing what you love?
I love what I do at Busy B and I've always been passionate about product and design. Doing something I enjoy on a daily basis makes for a very happy work life. I think that persevering through the challenges – not giving up and learning from mistakes – and having a strong team of talented people around me has helped the business grow.
Tell us about yourself and your journey to this point
I have a strong, devoted mother, a father who is an accountant and two younger (much cleverer!) brothers. I had a very happy childhood, perhaps I was a bit over-protected, but it was definitely a stable family platform from which to leap into adult life. My parents have always been very supportive, and together with a few teachers at school, they gave me the confidence to take risks and follow my dreams.
As a child I was also sporty. I liked to compete, and this gave me a taste for wanting to win! I also had a Saturday job fitting kids' shoes. I enjoyed selling and it was this that sparked my passion for business. I was always encouraged to do what I loved and I went to art school to do product design and loved it! I then got a job working for an entrepreneur who inspired me to take a product to market myself.
How did the idea for your stationery business come about, what was your mission at the outset and how has your vision evolved over the years?
My first product was a card tree style Christmas card holder. I saw a gap in the market for something simple and stylish, and it was a cheap item to produce with my own money. My only aim was to see if I could do it, and if they'd sell. Since then, and in order to get to where I am now, I have learnt a lot about retailing products!
What aspects do you enjoy most about being your own boss?
That I control my own destiny! I like working in a team and the feeling that comes with winning a big order or overcoming big challenges.
Can you talk us through a typical day in your life…
Organising my three kids to get out the house is first on my list – making sure they have their bags, packed lunches, PE kits, homework, etc., and dressing my youngest for nursery – it feels like a job before I even start work! Then I head into the office. Throughout the day I'll have meetings with my team about product development, finances, our website, etc. We all make coffee for each other so I usually drink way too much caffeine but it does keep me going. I often take my own packed lunch too, as I have little time to get out!
Once the office quietens down I do my own work and am always on email on my phone. Then I go and pick the kids up. Sometimes I run home from work as it's good to clear my head at the end of the day!
What three things are you most proud of in terms of how you've grown your business?
My team, the products and the way the brand has developed.
What are the most challenging parts about running your own business? Why?
Definitely holding my nerve when we have invested a lot of money in something. And also finding good people to come and work with us all the way up in Edinburgh!
What big risks have you taken, and what sacrifices have you made as your business has grown?
I had absolutely no money for years at the beginning, and what little I did have, I put into card trees. I've also sacrificed a lot of time over the years and I'm very mindful that I don't want my children to miss out on my time so I juggle a lot. I never feel very far from Busy B, it's like having a baby; I am linked via an invisible umbilical cord at all times which means I think about work a lot, even when I am not there.
What are your top selling products? Why do you think that is?
Currently it's the Wedding Planner. It's great for brides who want to get organised and plan each detail of their special day. It comes with handy pockets, checklists and tabbed sections. We also have a beautiful pen and case, which is super stylish and makes the perfect gift. I often gift my friends this, as it's a gorgeous design and everyone loves a good pen.
What are you working on at the moment and what are Busy B's dreams for the future?
We are currently working on our AW17 season. We are introducing a really nice contemporary range for Autumn/Winter and we will be extending our wedding range too. We really want Busy B to be easily accessible to all busy women. Online channels and social media are a great for spreading the word and this is something we're working on so the Busy B brand reaches an even wider audience.
We also plan to grow the product ranges by adding in some exciting new looks, working with new materials, and creating accessories that complement our stationery lines. I still love product development and feel passionate about innovation and as a business we are constantly researching and gathering feedback from our consumers to develop new ideas and solutions to help people live more organised lives.
Connect with Busy B: Website | Instagram | Facebook | Twitter | Pinterest
---
Quick Fire Questions…
How would you describe yourself in three words? Determined, lateral thinker, loyal.
Who or what inspires your work? Clever and elegant product design that is really useful, like Joseph Joseph kitchenware and HAY furniture. I'm impressed by brands that know how to engage with their customers, like John Lewis and ban.do stationery.
Is there a mantra, quote or saying you live by? Never, never, never give up!
In your free time you enjoy… being creative things with the kids – from baking to sewing things and junk gluing! I love spending time with friends and family and taking holidays in new places, travelling the world and exploring.
Can you share something people don't know about you? When I was 14 I was the Scottish Advanced Trampoline Champion.
Save
Save
Save

---