IG Design Group is one of the world's leading designers, innovators and manufacturers of gift packaging and greetings, social expression giftware, stationery and creative play products.
They are the largest producer of gift wrap in Europe, selling a whopping 850 million metres in 2016 – which is more than enough to go to the moon and back! Their products are sold in over 190,000 stores across 80 countries and they are incredibly proud to be the official supplier of Christmas crackers to Her Majesty the Queen!
Earlier this month, members of the Make it in Design team went to visit IG Design Group to find out more, visit their factory and discuss a collaboration – more on that coming soon! Today, we are delighted to welcome Sarah Barker, Head of Creative at IG Design Group to our blog.
Tell us a bit about yourself, your background and your journey to this point…
I always knew I wanted to be in a creative role, even as a child. My gran taught me all the traditional crafts and my mum always made sure I had materials available to practice and enjoy at home, which was really encouraging. It was during my A-Level studies in art with art history that I became really inspired to pursue a career in design. My art teacher, Blossom, was a fantastic mentor. She gave me the confidence to follow my ambition and go and study Design Communication at University.
After that I contacted several companies for freelance work and was offered a job on the spot as a greeting card illustrator for a company called Fine Art Developments, who were later acquired by Hallmark. I worked at Fine Art Developments for 10 years in creative management positions before being headhunted for a role at IG Design Group. I've now been in the greetings industry for 26 years! I manage a team of 52 and my background and experience lies in creative design, product development, branding, management and creative mentoring.
What does IG Design Group do?
We transform paper – and much more – into products that help celebrate life's special occasions and turn moments into memories.
For example, we design and hand-make crackers for Her Majesty the Queen and supply to the world's biggest blue-chip retailers including Costco, Walmart and Tesco, working hard to offer them a complete end-to-end service, whilst designing with creative flair and imagination. Consumers will find our products in most well known retailers. Most of our operations are in the UK and US, with 19 per cent in Europe, 12 per cent in Australia and 2 per cent in the rest of the world.
In terms of most popular products, our recently introduced ranges of 'Emoji' are proving most sought after, with 'happy faces', 'hearts' and 'hand gestures' amongst the biggest volume sellers to the UK market. The partyware side of our business and 'Celebrations' portfolio of products continues to grow too. Last year we sold nearly 40 million tabletop sparklers and party poppers! And in design-led giftware, we sold 9 million photo frames.
Give us a brief history of IG Design Group…
The company was established in 1979, designing, manufacturing and supplying gift wrap for retail and wholesale customers under the name Scandinavian Design. It grew both organically and through acquisition and in 1989, re-branded as International Greetings. International Greetings continued to evolve with multiple acquisitions and by July 2014, the business had transformed so much that the Group's branding no longer reflected its products or core values. It was therefore decided that the company would rebrand as IG Design Group to demonstrate its transformation from a gift packaging manufacturer and supplier, to a design-focused multi-category business, operating out of global locations and servicing the world's biggest retailers. By rebranding to IG Design Group, we wanted to show that "design" is at the heart of everything we do.
IG Design Group now operates in the UK, Europe, the US, Asia and Australia, with over 8,500 customers selling our products in over 190,000 stores across 80 countries. Our head office is based in Eversholt, Bedfordshire, but we have offices all over the world.
Last year we watched Inside the factory, a programme on BBC2 in the UK, which looked at how your wrapping paper is manufactured. We noted that you're the largest producer of gift wrap in Europe producing over 400 million metres every year – that's seriously impressive! Are you able to share some other fascinating figures about your business?
We produce even more gift wrap than that in fact! In 2016, we sold over 80 million crackers, 750 million stickers and nearly 850 million metres of gift wrap – that's more than enough to go to the Moon and back again! We also supplied crackers to India last year to help them celebrate Diwali.
We serve approximately 8,500 customers across the world and our products are sold in over 190,000 stores across 80 countries. We are doing well financially too. Our last set of financial results reported that Group revenue was up by 3.5 per cent from 2015 to £237 million, showing that we continue to grow year-on-year.
Can you describe your role?
My role is to lead the creative team in line with the business strategy and ensure we are one step ahead, both creatively and functionally. I strive to make sure we have the best team possible. Even though the product is the same every year, no day, month or year is ever the same, which I love. I am also the link between creative and commercial operations. It is very important for customer service levels and business efficiency that the creative and commercial teams work well together. My role is integral to the development of our company brands Tom Smith and Giftmaker.
Talk us through a typical day…
Usually the first thing I do is check my emails and then make sure my team are briefed for the day and week ahead. Throughout the day, I plan and review creative ranges, including new product concepts, and attend meetings to discuss customer, business and team strategies. My role also involves mentoring and leading individual projects and briefs.
We understand that you look at trends up to 18 months in advance. Where do you source your trends and how important are they in your overall design process?
Trends are very important to us, and to our customers. They are often heavily influenced by the home, especially when developing Christmas ranges. When identifying Christmas trends for 2017, we focused on the memories and feelings we all experience at Christmas. For example, we've worked on a trend around cosy nights in front of a roaring fire watching Christmas films and this combines Icelandic jumpers and tartan pyjamas patterns with bold candy stripes.
Each year we develop our own trends, specific to greetings, and use several areas of reference for this, such as trade exhibitions, online trend company subscriptions, retail reports, and travel and industry magazine subscriptions. We are able to identify the most successful trends by reviewing annual sales performance and as a company, conducting a very comprehensive market report every year.
What elements make a commercially successful design?
This is very much about the right content and subject matter combined with the right style, colour and application of finish.
How often do you take on new design talent and where do you find it?
Every year, I work with final year textiles students at the Cardiff School of Art and Design on a live project. I have recruited a lot of new design talent from this. We also look for new freelance talent on a regular basis and find print and pattern job boards and LinkedIn good sources for this.
What kind of artists do you work with and what do you look for in a designer?
We work with all creative talent – including illustrators, graphic designers, photographers and makers – because what we do is so very diverse. We look for individuals who are enthusiastic about creativity, who are passionate about personal projects and who are keen to achieve their career goals. They also need to be very flexible, able to adapt quickly, and have good listening skills as this is important when they are being briefed.
Do you use freelancers / license designs or do you have a full-time team in-house? If a designer wants to work with you, what is the best way for them to approach you?
We do use freelancers and offer in-house training for those that are flexible enough to be able work regularly. The best way to contact me is through my LinkedIn profile.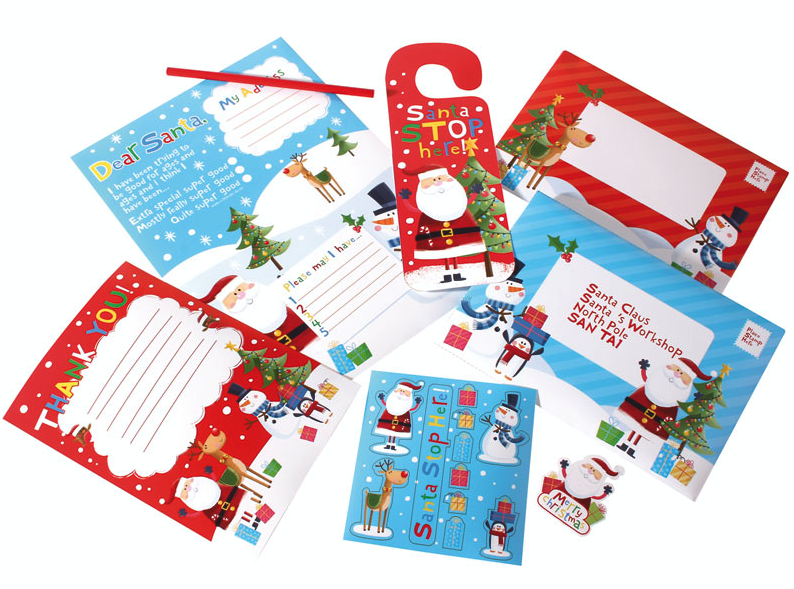 What are you working on at the moment and what does 2017 have in store for IG Design Group?
We are currently processing 2017 Christmas ranges through to production as well as researching and developing trends for Christmas 2018 and 2019. In the next three months, we will start the creative development for 2018 for our Branded ranges and key customers.
Connect with IG Design Group:  Website  |  Instagram
---
Quick fire questions
Describe yourself in three words: Inquisitive, Authentic, Perceptive
What's the best piece of advice you've ever received? Do what you love.
If you could be any pattern, which one would you be and why? Damask. Curvaceous and strong with hidden depth.
How do you spend your free time? Gardening, cooking and doing anything craft-related.
What three things don't people know about you? I have an Arabic birth certificate as I was born in Manama Bahrain | I lived in Zambia as a child for three years | I am a massive Norman Wisdom fan and was lucky enough to meet him.
Save
Save
Save
Save
Save
Save

---