Featured in these Bundle Offers
OVERVIEW
The Pattern Creation + Chair Upholstery masterclass is a hands-on super-satisfying practical course for makers and interior-enthusiasts, taught by surface pattern designer Rachael Taylor and celebrity upholsterer Simion Hawtin-Smith. It includes everything you need to upholster chairs with bought fabric or your own designs, including technical training on designing for fabric (repeats & placement prints), in-depth step-by-step videos for turning your fabric into a show-stopping chair, expert upholstery tips and tricks to help you sew like a pro and downloadable chair cover templates to make your life easy!
Soon your home will be filled with beautiful pieces designed and crafted by YOU. Perfect to take to trade shows, markets, or even up on your online shop, these chairs will bring some extra brightness and creative fun to your life. This is a great course if you've ever had an interest in pattern design, working with fabric, and upholstery in general. With two industry professionals guiding you step by step (in a beautifully shot video format) this is a fun and easy way to gain some super valuable and practical design skills. Want to use fabric you already have? Then don't worry as our courses will guide you through the making process with tips and tricks to help you really make your cushions unique and innovative.
Get making today!
INSTANT ACCESS CLASS (Start whenever you're ready and enjoy full access until Dec 31, 2024)
WHAT YOU'LL GET IN THE COURSE
6 x professionally filmed and beautifully shot, hands-on videos that are easy to follow for all skill levels with beginner to advanced techniques, filmed on location at Simion's studio, Reloved Works
1 x screen-capture, technical video from expert designer Rachael Taylor showing you how to create a stand-alone design, also known as a 'placement print' design or 'surface pattern concept', using Adobe Illustrator
1 x screen-capture, technical video from Rachael Taylor sharing how to create a seamless repeat design in Adobe Illustrator
Beginner to advanced upholstery and sewing techniques (this course is open to all skill levels)
Fun and challenging creative exercises
Bonus downloadable pdfs, transcripts and design resources
Discounts from our partners and on our other designs courses
WHAT YOU'LL LEARN ON THE COURSE
Pattern design skills
Expert pattern designer and Course Leader Rachael Taylor is your guide through the pattern design making process. Starting from your drawing and motif making, Rachael will show you how to digitally manipulate your sketches with lots of tips on creating a beautiful stand-alone print or repeating pattern in Adobe software.
Learn how to:
Scan in your original drawings and motifs
Use the Adobe Illustrator tools to digitally manipulate your motifs and drawings
Create colour palettes and use swatches and Pantone libraries
Work with layers
Effectively use a clipping mask
Create a stand-alone, placement print or surface pattern concept
Spontaneously create a seamlessly repeating pattern design tile
Learn how to create your very own pattern designs from your original drawings with Rachael Taylor
Designing, printing and manufacturing for chair pads
Rachael also sheds light on how to work with product templates and manufacturing guidelines.
Learn how to:
Create a design to size specifications
Think about scale for chair upholstery design
Professionally format and save your design files ready for sending to a fabric printer or manufacturer
Learn how to sew your very own statement chair pad with Simion Hawtin-Smith
Professional upholstery skills
Course Leader and expert upholsterer Simion Hawtin-Smith will then show you all of his tips and tricks on how to professionally make your chair pad by hand. Learn beginner and advanced techniques for cutting, sewing and hand-making your soft furnishings.
Learn how to:
Make a chair pad designed for a 'drop-in seat' style of chair
Make a chair pad designed for a 'floating seat' style of chair
Use a sewing machine and overlocker effectively, with Simion's expert tips and tricks
Construct your chair pad
Tips and tricks for positioning and applying your chair pad
Apply padding, adhere to fire safety regulations and ensure durability
Sound good? Scroll up to get going today, or down to see the class curriculum!
ABOUT COURSE LEADER RACHAEL TAYLOR
Rachael has worked as a print and pattern design innovator for many years designing for clients and products all around the world and has written for and been featured in articles for many magazines and books. She has also designed and styled for and been featured in many photoshoots and TV productions for her interior design work.
ABOUT COURSE LEADER SIMION HAWTIN-SMITH
Simion is a talent of super proportions with a wealth of upholstery knowledge and expert design skills. You can often see him on the BBC's hit show Money For Nothing in the UK, up-cycling unloved furniture. You can also read his inspiration column every month in Reclaim magazine and holding in-person workshops in his Stockport based studio Reloved Works.
TERMS AND CONDITIONS:
Check out our Terms & Conditions page. We strongly encourage you to read these before registering, as registering for one or more courses or bundles acknowledges acceptance of these Terms & Conditions.
MASTERCLASS FAQ
Why would I need to know how to make my own chair pad?
Great question! Having skills such as digital pattern making, sewing, and upholstery can open up many doors for you both creatively and professionally. Imagine how rewarding it would be to not only design your own fabric but craft your own bespoke piece to show off in your home, on a market stall/online shop or even at trade shows! This is a great way to show the commercial appeal of your work as well as your own style! Not a designer by trade? Then you can learn all the skills you need to fill your home with furnishings made by your very own hand!
When is the course available?
Right now! Head to our shop to get registered.
What format is the class taught in? Is it easy to follow?
This exciting masterclass is taught in beautifully presented video format complete with supporting PDF downloads. Filmed by the talented Broken Physics Productions, our high-quality course videos have been shot with a 3-camera setup complete with overhead views so you won't miss a thing, and can follow all steps clearly and with confidence!
Do I have to know how to sew, upholster or make patterns before signing up?
Not at all! These masterclasses have been created for everyone, whatever level you're at, from complete beginner to seasoned pro. You'll learn digital pattern making from Rachael Taylor, who is a professional designer as well as Make It In Design co-founder and course instructor, and get sewing and upholstery know-how from expert upholsterer Simion Hawtin-Smith. Whatever your prior experience, you're sure to pick up some useful tips and insights.
Do I need lots of equipment?
You'll be advised of any absolutely necessary equipment at the beginning of the course, but don't worry if you don't have a full 'professional' setup – our masterclasses are designed to be very flexible, and we offer advice to cover various techniques. Whether you have professional equipment or prefer to do things by hand, we've got you covered!
Do I need to prepare anything beforehand?
Not at all! All you need will be explained upon starting the course, including where you can find any necessary materials.
Behind the scenes of our professional filming set up for the masterclass
EXPERIENCE AND REQUIREMENTS
This course is aimed at all skill levels and can be taken by complete beginners to both the technical side of the course and the hands-on, upholstery skills teaching. You will be in safe hands with our experts that make their tutorials very easy to follow. If you wish not to take part in the technical side of the course then you can choose just to watch the upholstery section of the course and vice versa.
Software:
In the course Rachael Taylor will be teaching her section of the masterclass in Adobe Illustrator. If you wish to do the technical aspect of this class then you will need to have at least Adobe Illustrator available to you. If you are new to the software, don't worry, as Course Leader Rachael has been teaching the software for 8+ years and her tutorials are very easy to pick up and follow. Please note that the software is not included in class and it will need to be purchased separately from Adobe. We advise getting in touch with them directly for the best deals. Adobe Illustrator is a programme widely used in the design industry and is an essential investment if you are serious about a creative career or learning to apply the skills you will learn. However, we always advise our students to take the courses at their own pace so if you wish to save the technical section of the course for later when you feel you are more ready we would encourage this.
Materials:
For the motif making and drawing part of the masterclass you may need access to simple drawing equipment such as pens, pencils, inks or paints depending on the media you prefer to create with. Rachael likes to use pens from Derwent, UniPin and Berol in a variety of weights. You will also need access to simple kit of sewing and upholstery tools, the full list of which is in the course classroom.
Devices:
We do not have a set device requirement other than if you wish to follow the technical section of the course then your device will need to be able to run Adobe Illustrator sufficiently. The team works on Apple devices but we have had students also work on PC's. If you have a scanner for uploading your drawings then this is great, but you can upload photography of your drawings to work on too.
HOW TO ACCESS OUR CLASSES:
If are new to Make it in Design:
You will be sent an email confirming your class registration after purchase as well as an email containing information on how to set up your student account. Our online classrooms are accessed through this account, and once registered will be accessible through your dashboard. If you have not received emails from us, please check your junk mail and set [email protected] as a safe sender. Please email us if you have still not received anything.
If you already have an account with us:
The class will appear in your dashboard after purchase. If it is a live class this will be in your dashboard but will not be accessible until it goes live (please check dates on individual classes). If you cannot see your class, please check you have signed up with the same email address. If not, please email [email protected] and we can combine the accounts for you.
Sound good? Scroll up to register, or down to see  the course curriculum
What our graduates say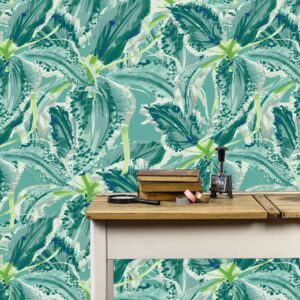 "I would describe this course as 'life changing'. I have learnt so much and feel more prepared and ready to begin my first steps into the world as a professional surface pattern designer."
Rakha
"I just love being part of this community and thank my lucky stars that I did all the modules! It's literally changed my life."
Catherine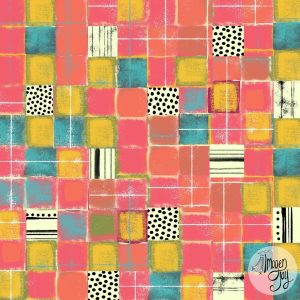 "Each course I have taken is an absolute Aladdin's cave packed with delights. The level of support is unparalleled."
Imogen
"The courses have helped me rediscover my passion and love for all things print and pattern."
Nina
 Pattern Creation + Chair Upholstery    
Floating Seat
Drop-In Seat
Other courses in this series
Hands-on Classes
Get stuck in with our video-based practical courses. 30% OFF!