OVERVIEW
Already have a business or brand and want to take it even further? Our Boost Your Biz Bank Balance is the next step for you as we support you all the way with two of our core classes PLUS our highly motivating course Make it Happen. We'll help you define your brand and create work that will make you stand out from the crowd. You'll get access to all of the knowledge you need to build a successful business and income from your designs. Plus if that wasn't enough you'll have access to Make it Happen – a supportive system for taking ANY idea from concept to launch in just 12 weeks!
PLUS for a limited time all bundles now come with annual membership to the Make it in Design Live Hub. Discover trends, design, experts and community in our global members' club!
Get ready to profit from your art!
WITH ACCESS TO DECEMBER 31, 2024!
WHAT'S INCLUDED
(Instant access) Start now and become a professional designer as you learn to build and design your brand PLUS so much more!
(Instant access) Start now and learn to make money from your art with multiple income streams PLUS so much more!
(Instant access) By the end of this highly motivating course you will have brought one idea to life, with our innovative system to blast through your blocks, build your confidence and get something launched!
Learn from experts, access the hottest future design trends, gorgeous colour and design inspiration, industry insight and more in The Live Hub, our award-winning online community.
THIS IS FOR YOU IF:
You have an idea for an area of your business that you want to build or grow, or an idea you want to launch, but you keep putting it off
You want to learn more about how to create your own patterns and the design industry
You know you want to add a new income stream to your business, or launch a new channel for growing your audience, but you haven't yet decided on what that will be
You want to make more profit from your design label or brand
You want to discover new ways to expand your business from freelancing to manufacturing your own products
You want to know just how to secure that licensing deal
You want to know the right contacts in industry to get you where you want to be
You want to work with design trends and learn how to use them for your portfolio
You tend to procrastinate, and it takes you ages to get something finished
You tend to work better with accountability and deadlines (even if you leave things to the last minute and blast through at the end)
You want to join a community of like-minded people on a fun and inspiring creative journey
TESTIMONIALS:
"With your brilliant advice we can now fully understand how to begin in this industry"
"I thank my lucky stars that I did all of the modules"
"You're in the best place to learn confidence, patience, passion and kindness"
"The perfect place for designers and artists who share the same passion to become even more creative together"
"Rachael is a fantastic, encouraging and engaged teacher. She has taught me critical technical skills and given me important insight to understand markets, products, income streams and working with agents"
"As an artist who almost completely works solo, a supportive online community is very important and that you find at MIID in abundance"
"Make it in Design came into my career as a designer at just the right time"
"MIID give me the confidence and self-belief to start my own solo creative journey".
"One of the best google searches I could have done".
Our alumni have gone on to win amazing awards, set up their own design studios and labels, land major design gigs with household brand names, signed exciting licensing deals and built thriving design careers.
TERMS AND CONDITIONS:
Check out our Terms & Conditions page. We strongly encourage you to read these before registering, as registering for one or more courses or bundles acknowledges acceptance of these Terms & Conditions.
Sound good?
Scroll up to register
What our graduates say
"I just love being part of this community and thank my lucky stars that I did all the modules! It's literally changed my life."
Catherine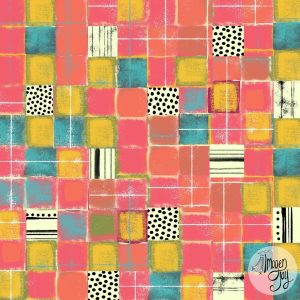 "Each course I have taken is an absolute Aladdin's cave packed with delights. The level of support is unparalleled."
Imogen
"The courses have helped me rediscover my passion and love for all things print and pattern."
Nina
"I have made massive growth as a designer. My confidence levels have never been so high."
Shelley