Surface Pattern Design + Cushion Making
INSTANT ACCESS CLASS (Start whenever you're ready and enjoy full access until December 2020!)
An interiors masterclass with renowned surface pattern designer + stylist Rachael Taylor and brilliant upholsterer Simion Hawtin-Smith
→ Do you have a passion for pattern, interiors and hands-on projects?
→ Would you like to learn how to create a surface pattern and apply it to real world projects?
→ Are you looking for a unique addition to your home, a meaningful gift, or a stunning centre piece for your next trade show or event?
Then you'll love this innovative creative course!
 Find out more

HERE

including a sneak peek at the classroom content!
Course format:
This collaborative online masterclass is made up of two exciting steps:
→ first, we'll guide you in creating your own unique surface pattern designs, ready to be applied to fabric and textiles;
→ then, with your gorgeous custom fabric in hand, you'll craft a bespoke cushion for your home or event!
This course is creative, technical and hands-on, and is perfect for anyone who has dreamed of seeing their designs come to life. Not only are these cushions, which show your designs in a gorgeous 3D format, a beautiful addition to your home or a unique gift, but they are also a fantastic way to demonstrate the commercial appeal of your work at a trade show or event!
Meet your teachers
Internationally renowned surface pattern designer and creative stylist Rachael Taylor, and expert upholsterer Simion Hawtin-Smith.
This *new* course will be led by two successful creatives: widely renowned surface pattern designer, stylist and coach Rachael Taylor + brilliant vintage chair enthusiast and upholsterer Simion Hawtin-Smith (as seen on BBC's Money for Nothing).
Rachael and Simion are both experts and innovators in design, and with their guidance, you'll not only learn to create gorgeous surface pattern designs, but you'll also understand how they translate onto fabric, and how to use that fabric to create one of the most popular,versatile and timeless interior accessories: the throw cushion.
Why is it awesome?
Here are some extra features about this fun masterclass that you can look forward to:
→ It's perfect for everyone, regardless of skill level, with both beginner and advanced techniques offered
→ Digital pattern making is taught with clear screen-captured videos, voiceover and transcripts (and in the latest version of industry standard Adobe software), so it's visually appealing and easy to follow whatever level you're at
→ We include unique detailing techniques complete with bespoke reverse panels and zip placement
→ The course is self-paced, which means you can take it at a speed to suit you! Plus you'll have complete access until December 2020
→ The cushion template is reversible and customizable, so you can create stylish piece that YOU love
→ No experience necessary
What our graduates say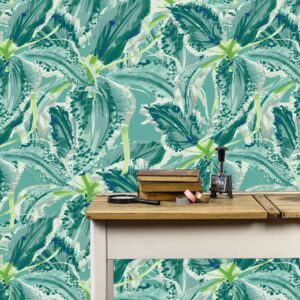 "I would describe this course as 'life changing'. I have learnt so much and feel more prepared and ready to begin my first steps into the world as a professional surface pattern designer."
Rakha
"I just love being part of this community and thank my lucky stars that I did all the modules! It's literally changed my life."
Catherine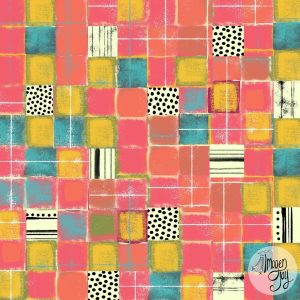 "Each course I have taken is an absolute Aladdin's cave packed with delights. The level of support is unparalleled."
Imogen
"The courses have helped me rediscover my passion and love for all things print and pattern."
Nina