OVERVIEW:
Monetising Your Designs (Module 3) is a confidence-inspiring action-packed course in monetising your designs (we've got you!) With this course you'll get all the advice you need to begin freelancing, licensing, selling outright, manufacturing and exploring other streams of income. You'll also get top tips for setting up your own profitable design business, guidance on pricing, negotiating, and copyright and advanced technical training for Adobe Photoshop & Illustrator. It also includes a host of downloadable product templates for aprons, bags, gift wrap & cards so you can get your first own label products out in the world, and of course it's jam-packed with colour and pattern inspiration!
PLUS you get access to professional-level industry briefs from real companies AND Rachael Taylor's little black book of industry contacts!
If you want to feel confident launching your own successful business and understanding all that entails being a professional surface pattern designer, this module is for you.
IT ALL BEGINS HERE.
GET READY TO PROFIT FROM YOUR WORK.
INSTANT ACCESS CLASS (Start whenever you're ready and enjoy full access until Jan 31, 2023)
INCLUDED IN MODULE 3:
Brand new and EXCLUSIVE content
5 in-depth technical videos taught by Course Leader Rachael Taylor
How to identify multiple streams of income for your designs
How to sell, price and license your designs (what they don't teach you at art school)
The ins and outs of working as a freelance designer
How to get into manufacturing your own products
How to choose the right distribution channel for you
How to negotiate a contract that is right for you
How to protect your intellectual property and copyright
How to manage your time and money
How to manage stock levels
How to get a job in design
How to stay motivated
PLUS downloadable and editable product templates for:
Aprons
Bags
Gift wrap
Greeting cards
PLUS…
How to create a pattern portfolio to show to potential clients
How to apply patterns to mock up product templates and room sets
How to turn a placement print into a technical repeat for wallpaper or fabric
Everything you need to know about getting in, getting ready and attracting customers at trade shows
How to design a Trade Show Brochure in Adobe Illustrator
Invaluable industry info such as colour print specifications for both paper goods & textiles
You will do this by actually creating a mini portfolio for potential licensing clients, a trade show plan and a business development plan.
AND our money-can't-buy bonus little black book of industry contacts!
AND…
BONUS TECHNICAL WORKSHOP VIDEOS giving you a step-by-step guides to surface pattern design using Photoshop and Illustrator.
BONUS TECHNICAL WORKSHOPS:
In our technical videos Course Leader Rachael Taylor introduces you to working with product templates, advanced repeat design and useful techniques and design elements to help boost your design business or brand and includes 5 in-depth videos:
How to work with a greetings card template and add professional finishes in Adobe Illustrator – understand how to work with a professional greetings card template and numerous template layers, as well as using standard industry techniques to indicate finishes such as foil and learn how to work with bleed.
Creating more advanced repeats in Adobe Photoshop – learn and understand the principals of a technical, layered and seamless Photoshop repeat, using advanced tools such as work paths, rulers and guides.
How to create branded packaging labels in Adobe Illustrator – understand how to work with a basic packaging label template and learn how to use essential tools and fonts for design and composition.
How to creatively use the paintbrush tool in Adobe Illustrator – learn how to creatively use the Pencil and Paintbrush Tools as well as how to use brushes, effects and colour libraries to create marks, illustration, drawings and designs within Adobe Illustrator.
Designing a professional trade show brochure and saving a multi-page pdf in Adobe Illustrator – learn how to create a professional promotional brochure with tips on how to use tools to create layouts and how to place and work with photographs as well as understanding how to create a multi-page pdf.
THIS CLASS IS FOR YOU IF:
You have completed Module 2 (although this is not a prerequisite)
You have a collection of work but do not know how to get it out in the world, and get it sold
You want to learn more complex techniques for sophisticated and commercially-appealing surface pattern design
You want to connect with other emerging designers and learn from industry experts
You want to know the right contacts in industry to get you where you want to be
You want to generate more income from your existing designs
You want to know just how to secure that licensing deal
You want to make it as a professional surface pattern designer
Please note this course is not assessed and does not include individual critique of your work. You will need at least basic knowledge of Adobe Photoshop and Illustrator to get the most out of this module. Please note we do not offer technical guidance for any other software programmes (including free software).
TESTIMONIALS AND SUCCESSES
Elizabeth's video on enhancing her stationery design career with Module 3:
Emma Sugrue from our April 2016 class explains why she would recommend Module 3, what she found most useful and how it has helped her move forward in her career:
Here are a handful of words used by previous students to describe this module:
"I was blown away and loved it all"
"informative and fantastic"
"great, great value"
"inspiring and rewarding"
"forget university or night school – this is all you need!"
"an invaluable course for anyone serious about a career as a surface pattern designer"
"an eye opener on many levels"
"an essential development opportunity"
"my world will never be the same again (in the best possible way!)"
Course alumni have gone on launch their own design studios, win national awards, be featured in design books and on leading blogs and more. Many of our graduates have been signed for exciting licensing deals – such as Wendy Kendall with Deny Designs, Elizabeth Olwen with TeNeues, Anneline Sophia with Artscase.
Check out our Terms & Conditions. We strongly encourage you to read these before registering, as registering for one or more Modules acknowledges acceptance of these Terms & Conditions.
EXPERIENCE AND REQUIREMENTS:
This course is aimed at intermediate to advanced level designers. You will be in safe hands with Rachael as she makes her tutorials and content very easy to follow. You do not need to have taken any of our other courses in order to take part but this is a natural follow on course from Creating Your Professional Identity (Module 2). We have welcomed over 18,000 students onto our courses from over 100 countries around the world, and our classrooms are accessible on-line 24/7, so you can join us from any time zone and fit the course into your busy life.
Software
In the course Rachael Taylor will be teaching her video workshops in Adobe Illustrator and Photoshop. If you wish to follow the technical workshops then you will need to have these programmes available to you and have experience using them. Please note that the software is not included in class and it will need to be purchased separately from Adobe. We advise getting in touch with them directly for the best deals. Adobe programmes are widely used in the design industry and are an essential investment if you are serious about a creative career or learning to apply the skills you will learn. However, we always advise our students to take the courses at their own pace so if you wish to save the technical sections of the course for later when you feel you are more ready we would encourage this.
Devices
We do not have a set device requirement other than if you wish to follow the technical section of the course then your device will need to be able to run Adobe programmes sufficiently. The team works on Apple devices but we have had students also work on PC's. If you have a scanner for uploading your drawings then this is great, but you can upload photography of your drawings to work on too.
Sound good? Scroll up to register or down to see the class curriculum
What our graduates say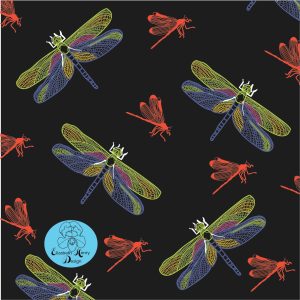 "Life is very crazy. But finding you and Beth has really made the journey a bearable one. I know I have said this before but you not only showed me the path to Surface Design but the how and the possiblitites. THANK YOU THANK YOU THANK YOU!"
Corinne
"I've taken all three module courses from Make it in design and with each one I have been inspired to push my designing further. They're a great resource to refer back to, packed with lots of information."
Annie
"Starting out as a freelancer 9 years ago, I didn't know where to start to set up my own brand . The MIID modules guided you step by step on a journey of discovery, unique to you and your style and to top it off supported by such a wonderful online community."
Joanne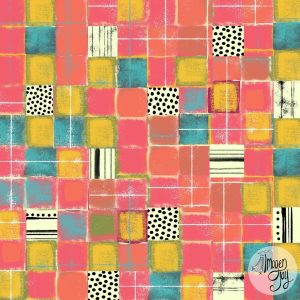 "Each course I have taken is an absolute Aladdin's cave packed with delights. The level of support is unparalleled."
Imogen
Freelancing
Selling
Manufacturing
Trade Shows
Business
Other courses in this series
Core Classes
Build your design skills, confidence and creative business with our core online classes.