OVERVIEW:
The ULTIMATE Make it in Design bundle for any ambitious creative now with 70% off! Registrations for this bundle are strictly limited so grab yours HERE now before they are all gone (instalment plans available).
With this comprehensive course bundle, you'll develop into a flourishing designer with a host of design experience, technical know-how, and creative confidence. Bring fresh inspiration and excitement into your life with everything you need to help you explore new creative avenues that will boost your career. Gain professional insight from global industry experts on technical know-how, practical skills, creative business, trends, self-marketing, design, brand identity, manufacturing, selling, freelancing and so much more.
PLUS for a limited time all bundles now come with annual membership to the Make it in Design Live Hub. Discover trends, design, experts and community in our global members' club!
Let your creativity flourish!
WITH ACCESS TO DECEMBER 31, 2024!
WHAT'S INCLUDED:
(Instant access) Start now and begin your creative journey as you learn the foundations of becoming a designer PLUS so much more!
(Instant access) Start now and become a professional designer as you learn to build and design your brand PLUS so much more!
(Instant access) Start now and learn to make money from your art with multiple income streams PLUS so much more!
(Instant Access) Start now and make money from your art with multiple income streams PLUS so much more!
(Instant Access) Learn how to design and print and your own fabric and turn it into a gorgeous cushion… or five with the BBC's Simion Hawtin-Smith!
(Instant Access) Learn how to design and print your own fabric and upholster your own statement chair with the BBC's Simion Hawtin-Smith!
(Instant Access) Learn how to create original floral and nature-based drawings and designs as you develop your creative skills and learn industry insights from experts – our MOST popular course!
(Instant access) This online course is jam-packed with expert knowledge, inspiration and exclusive insight from an array of global movers and shakers in the creative industries and is our most stimulating classroom yet!
(Instant access) By the end of this highly motivating course you will have brought one idea to life, with our innovative system to blast through your blocks, build your confidence and get something launched!
BEGINNER, INTERMEDIATE AND ADVANCED TRACKS (LIVE: ACCESS FROM JANUARY 30, 2022) THE online workshop of the season where you will join creatives, designers and artists from all around the world as you design to future Autumn/Winter trends.
Learn from experts, access the hottest future design trends, gorgeous colour and design inspiration, industry insight and more in The Live Hub, our award-winning online community.
THIS IS FOR YOU IF:
You want access to all of our courses in one handy bundle
You want to know how to become a successful surface pattern designer
You want to set up your own design label, brand or business
You want to discover new ways to expand your business and profit from your art
You want to put the foundations in place to pave the way for licensing your artwork
You have an idea for an area of your business that you want to build or grow, or an idea you want to launch, but you keep putting it off
You want to expand your creative skills to become an adaptable and versatile designer
You want to be pushed outside your comfort zone so you're ready to handle any brief
You want to join a community of like-minded people on a fun and inspiring creative journey
You want to learn from established industry experts
TESTIMONIALS
"With your brilliant advice we can now fully understand how to begin in this industry"
"I thank my lucky stars that I did all of the modules"
"You're in the best place to learn confidence, patience, passion and kindness"
"The perfect place for designers and artists who share the same passion to become even more creative together"
"Rachael is a fantastic, encouraging and engaged teacher. She has taught me critical technical skills and given me important insight to understand markets, products, income streams and working with agents"
"As an artist who almost completely works solo, a supportive online community is very important and that you find at MIID in abundance"
"Make it in Design came into my career as a designer at just the right time"
"MIID give me the confidence and self-belief to start my own solo creative journey".
"One of the best google searches I could have done".
Our alumni have gone on to win amazing awards, set up their own design studios and labels, land major design gigs with household brand names, signed exciting licensing deals and built thriving design careers.
TERMS AND CONDITIONS:
Check out our Terms & Conditions page. We strongly encourage you to read these before registering, as registering for one or more courses or bundles acknowledges acceptance of these Terms & Conditions.
Sound good?
Scroll up to register
What our graduates say
"I just love being part of this community and thank my lucky stars that I did all the modules! It's literally changed my life."
Catherine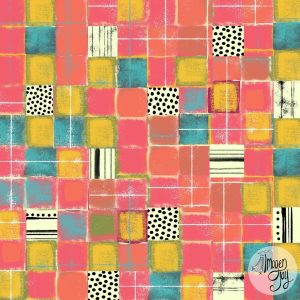 "Each course I have taken is an absolute Aladdin's cave packed with delights. The level of support is unparalleled."
Imogen
"The courses have helped me rediscover my passion and love for all things print and pattern."
Nina
"I have made massive growth as a designer. My confidence levels have never been so high."
Shelley