OVERVIEW
LEARN FROM EXPERTS. BECOME AN EXPERT.
PREORDER NOW FOR A LEARNING EXPERIENCE LIKE NO OTHER.
5 WEEK LIVE CLASS (Class runs from May 09 – June 10, 2022) Places are limited.
The Master Series is a brand-new LIVE and interactive learning experience unlike any before it. This online course will not only be jam-packed with expert knowledge, inspiration and exclusive insight from an array of global movers and shakers in the creative industries, but this will be our most stimulating classroom yet! We have meticulously curated a faculty of stellar design experts who will be on-hand like never before, who will ignite your creativity, boost your confidence, improve your skills, help you push boundaries and discover the amazing possibilities that are out there for you.
As experts in their fields, who have achieved their dreams, they will show you the way and guide you first-hand on how you can do it too! Learn from skilled creatives who have made it in the design industry with their own unique approach and on their own terms. Each tutor has a wealth of knowledge which you can tap into during this exceptional new live course. Plus our very own expert Make it in Design team will be on hand to offer guidance and support throughout.
Here at Make it in Design we are now celebrating 10 phenomenal years of educating creatives around the world and what better way to celebrate then with this brand-new course. The team have worked hard and listened to the most in demand topic requests from our community to bring together these 10 amazing tutors to further enrich the creativity of our community.
TUTORS:
Our tutor line up will be announced in early 2022 but we have secured 10 stellar designers, artists, creatives and industry insiders from around the world who will be teaching from array of specialisms, mediums and topics.
WHAT'S INCLUDED:
5 weeks of video Masterclasses and live interaction (via our private Facebook group and our weekly live Zoom streams)
5 weekly creative themes to explore and develop
10 x inspiring and top tips filled videos taught by our industry experts
10 x technical Masterclasses taught by our industry experts
5 x 1:1 LIVE interactive streams (hosted weekly on Zoom) where two of our guest tutors will be on hand to review a small amount of work from the class and provide feedback*
10 x bonus Creative Assignments to explore the new skills and techniques you will learn
24/7 access to the gorgeous classroom PLUS generous extended access once the live class ends PLUS exclusive downloadable resources
WHY LEARN WITH US?:
Want to learn from creative prodigies who know their stuff about specialist areas of the design industry? We've got them.
Would you love to have your work reviewed by professionals? This is the place.
Do you want honest answers to all those burning creative questions you've always wanted to ask? Find them here.
Has breaking into the creative industry always been your dream? Make it a reality in this live course.
Need motivation and the tools to deal with creative block and rejection? Our experts will be on hand to guide you.
Want to understand what the day in the life of a designer, artist and creative actually looks like? Find out here.
Does learning the hottest and most in-depth tips about the latest Adobe and Procreate software sound like just what you need? Develop your skills and learn it all here.
Unsure how to make your career last and have longevity in the design industry? Discover the tricks of the trade from our global experts.
Want to become part of supportive and thriving community of like-minded people? Join them here.
THIS IS FOR YOU IF:
You have a collection of work but feel that you need push the limits of what's possible for you.
You have an understanding of Adobe software and Procreate but want to learn more.
You want to explore new media and techniques.
You want to dive into new subject matter and freshen up your portfolio.
You want to engage in a live classroom and be a part of a thriving and supportive community.
You want to learn from different industry experts and their specialisms and expand your skills.
You want to connect with other emerging designers.
You want to be part of a learning experience like no other.
*We are really excited that a small amount of your work will be randomly selected by our guests tutors weekly and reviewed in the live sessions. However, please note that this course is not assessed and does not include individual a critique of everyone's work. You will need at least a basic knowledge of Adobe Photoshop, Illustrator and Procreate to get the most out of this course. We do not offer technical guidance for any other software programmes (including free software).
FAQS:
I don't live in the UK. Can I still join?
Of course! You can join from anywhere in the world and you will have access to the classroom 24/7. New content will be released each week of the 5 weeks the class is live but you can dive in whenever is convenient for you.
I'm not on Facebook. Can I still join?
Absolutely. All the content is delivered in a private online classroom. The community aspect is optional, although we know that having supportive people in your corner does make a huge difference. The live broadcasts with our tutors will take place on Zoom and you will also be able to watch a recording in the private classroom afterwards, so you won't miss out.
How much time do I need?
We will of course help you with time management in this class with a class schedule. The focus of this 5-week course is to help you learn and develop your creative skills in an environment rich with advice and inspiration and it's hugely beneficial to you to take part when the class is live. However, we know this is not always possible so the class will have access until January 2023.
Sound good?
Scroll up to pre-order
What our graduates say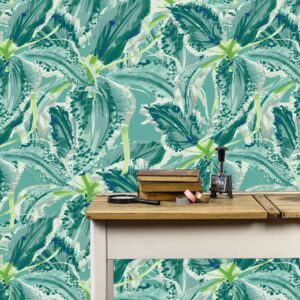 "I would describe this course as 'life changing'. I have learnt so much and feel more prepared and ready to begin my first steps into the world as a professional surface pattern designer."
Rakha
"I just love being part of this community and thank my lucky stars that I did all the modules! It's literally changed my life."
Catherine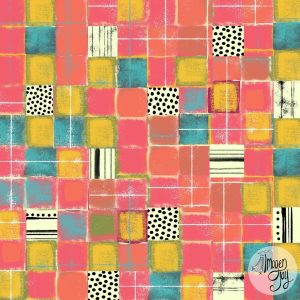 "Each course I have taken is an absolute Aladdin's cave packed with delights. The level of support is unparalleled."
Imogen
"The courses have helped me rediscover my passion and love for all things print and pattern."
Nina
Other courses in this series
Core Classes
Build your design skills, confidence and creative business with our core online classes.