Featured in these Bundle Offers
OVERVIEW
Our
Winter Design School
 takes place across 4 weeks, January to February) offers a host of exciting creative challenges including: briefs inspired by future Spring/Summer trend reports from the fabulous trend consultants
Porter & Brawn
, an amazing chance to get your designs printed onto fabric and gift wrap thanks to 
Fashion Formula
, awesome downloads, fun creative tasks, lovely prizes, the chance to get featured by Make it in Design and lots of treats along the way too!
Start your new year filled with inspiration and creativity by joining the Make it in Design Winter School. Sign up for our advanced track and use this opportunity to stretch yourself, connect with other designers, experience working to a brief, grow your portfolio and have the chance to get your work published!
GET READY TO JOIN IN THE FUN
CLASS DATES: January 30 – February 26, 2023 (please note submission dates will be later)
Designs by Giedre Ringeleviciene, Ruth Nijsten and Imbi Krutrok
WHAT'S INCLUDED:
Two advanced creative briefs inspired future real Spring/ Summer trends to help you build your portfolio with product mock-ups featuring your patterns (one brief each in weeks 1 & 3)
Two trends exclusively curated by Porter & Brawn
Two fun advanced design exercises to get you looking at things in a different way and doing things you've never done before (one exercise each in weeks 2 & 4)
A chance to see your work come alive on fabric and tea towels thanks to Fashion Formula who will select 1st, 2nd and 3rd prize winners
Access to our private Winter School Facebook group where you can connect with other designers participating in this cool event
Impressive downloadable rights-free stock product photography and room set image exclusively styled for Make it in Design to enable you to produce professional mock-ups for your portfolio
Chance to win a free place on self paced / instant access Module 3: Monetising your designs
Chance to get your work published on the Make it in Design website and across our social networks.
Examples of 3 pages from our up to 10-page creative design briefs
INFORMATION AND REQUIREMENTS
You will be able to tackle the briefs either on the computer or off the computer for the beginner track, however the intermediate and advanced creative briefs will be aimed at software users but our briefs are very open to interpretation.
The difference in Winter School tracks is that the briefs ask different things from our students dependent on their level of creative skill:
The Beginner Track asks you to create a simple pattern or print (on or off the computer, software not required)
The I

ntermediate Tracks asks for a more complex pattern with this applied to a mock-up that is provided (intermediate software knowledge required)

The Advanced Tracks ask for a repeat pattern or collection of patterns 

applied

 to mock-ups that are provided (advanced software knowledge required)
The different tracks also work on different trends and therefore the briefs are tailored to the different trends. If you want to get access to all of the trends then check out our bundle for all three tracks!
All tracks run at the same time so that our wonderful community can interact with one another in our private Facebook community for the duration of the event.
Please note Winter School does not include any technical guidance and can be completed with any software you have available.
WHAT OUR STUDENTS SAY ...
TERMS AND CONDITIONS:
Check out our Terms & Conditions page. We strongly encourage you to read these before registering, as registering for one or more courses or bundles acknowledges acceptance of these Terms & Conditions.
What our graduates say
"I just love being part of this community and thank my lucky stars that I did all the modules! It's literally changed my life."
Catherine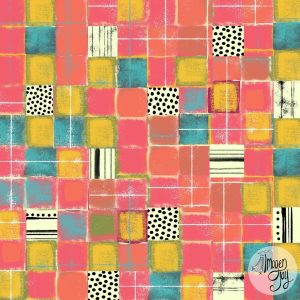 "Each course I have taken is an absolute Aladdin's cave packed with delights. The level of support is unparalleled."
Imogen
"The courses have helped me rediscover my passion and love for all things print and pattern."
Nina
"I have made massive growth as a designer. My confidence levels have never been so high."
Shelley