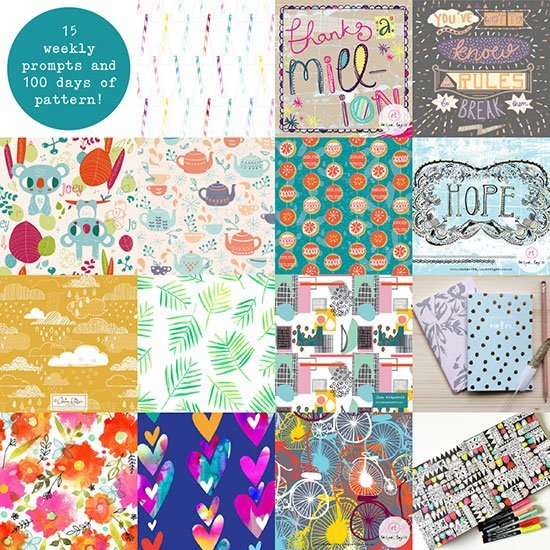 Our #100daysofpattern overall winner goes to Stephanie Cole who wins a place on Module 2: Creating your professional identity which starts April 4, 2016! Congratulations!!!!
We've had an AMAZING #100daysofpattern and we do hope you've enjoyed it as much as we have – a HUGE thank you to everyone for taking part and Happy Designing!!
---
The Art and Business of Surface Pattern Design is the definitive guide to becoming a surface pattern design professional.If you have ever dreamed of seeing your designs on stationery, homewares, fabric or other products, this series of interactive online courses is for you! Thriving surface pattern designer Rachael Taylor will guide you along this exciting path of developing your signature style. With a rich combination of design inspiration, practical advice, demonstrations, creative exercises, resources and interviews with leading industry practitioners, this is the go-to guide for anyone wanting to develop their design skills and break into the industry. Our next class begins March 21, 2016 – we hope to be able to welcome you to class!