We are really pleased to showcase the beautiful work from our very talented Module 1 students of 'The Art and Business of Surface Pattern Design' who took the course in March 2014. Here are some our fantastic students & the work they have created over the 5 weeks in class.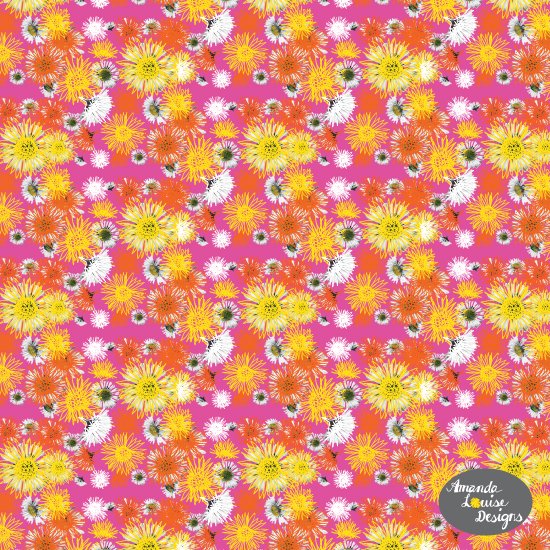 "The most powerful element of the course so far for me was the focus on and developing of freehand sketching something I love to do but never really understood how it could be used within a pattern design sense on the computer. This knowledge has really opened up a whole new level of skill for me and also brought me back to my lifetime love of hand drawing. Many thanks again for a fabulous start to the course it has really inspired me to keep stepping forward and learning more!" – Amanda Laing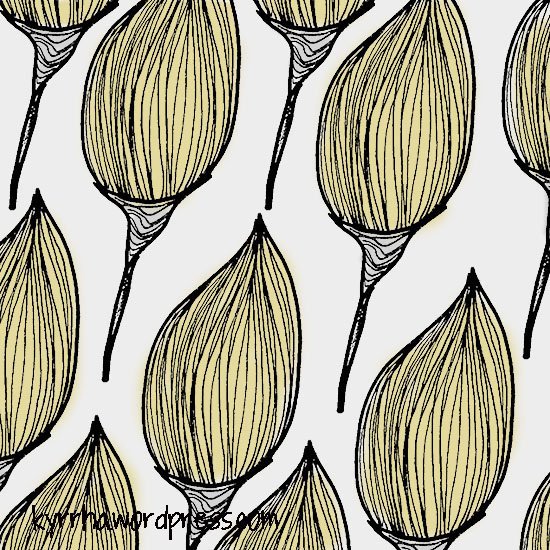 "For me, the most powerful element of the course was the Workshop Thursdays. Before this class I had never taken my art and manipulated it in Photoshop or InDesign. The Bonus Technical Workshops (BTW) helped me to take my line work and make it come alive on the computer. This course has given me the confidence to pursue a new career path. Thank you!" – Kyrrha Sevco
"I would say the most powerful element of the course for me was making real connections to other artists who share my passion for pattern. They have inspired me to be the best designer I can be, have helped me when I've been stumped, and have encouraged me in so many meaningful ways. Rachael and Beth, you've both opened up my world of surface pattern design again! I can't thank you enough for teaching this course" – Gennifer Schimenti
"I feel like I have been given a license to draw. The exercises and inspiration techniques (who knew music could make drawing such fun!) helped me progress from being paralysed and unable to make a mark in my sketchbook to exploring the possibilities of my imagination and starting to become the designer I hope to be." – Suzanne Naidoo
"The thing that helped me most in the course is that it taught me how easy you can start creating patterns. Before I took this course, I was so overwhelmed by the word "create" or "design" that I didn't even try to sketch anything. However, M1 course first made me realize that you can make patterns even with simple stripes or dots. That lowered the hurdles, and helped me to start creating patterns." – Miyuki Sawada
"For me, the mini exercises were just what I needed. Allowing me to loosen up and not worry so much on end results was so refreshing, that I feel a lot more comfortable in my own style now thanks to those exercises, and of course the amazing support of the group!" – Leanne Oughton
"I am an Interior designer passionate about surface pattern. This course has given me a push to start creating the many ideas I have to turn spaces into exciting and beautiful places to live and work in. I look forward to continuing the course and further develop my ideas into textiles and wallpapers." – Jackie Ryder
"Thanks to this course I really started to think commercially about artwork I do and to be more attentive to colours, that's great. It was really inspiring, thank you a lot!" – Iuliia Usova Goetsch 
"The course has given me the confidence to go back to basics and have fun. I used to go straight to my computer and graphics tablet to design, but the module 1 exercises encouraged me to go back to using pen and paper. It's been really freeing and I've loved it. Now all my designs are hand-drawn first, and they look so much better for it!" – Katja Paine
***
If you are interested in 'The Art and Business of Surface Pattern Design', we are thrilled to announce we are starting a lovely new series of classes starting October 2014 with module 1. We are also running another module 2 class too! Registration for all classes is open here.

---