We hope you are ready for the next instalment of colour and pattern galore as we bring you part 4 of our 6-part showcase of the work from our very talented Module 2 students of The Art and Business of Surface Pattern Design who took the course in January 2015. Enjoy this fantastic selection of students work they have created over the 5 weeks in class!
"This course has literally changed my life. It has given me the creative focus I've been looking for, valuable information and expertise to develop new skills, a new found confidence in my work and the support of a fantastic group of like-minded people" – Julie Anson, Scotland| Website
"The most powerful part of Module 2 for me has been the insight into how to build a collection, as opposed to creating simple co-ordinates, and the focus on building a signature collection that conveys my brand personality. I'm not there yet but "Gilded Poppies" is the closest I've got so far and it feels like the first step towards something that may one day be my signature collection. It's exciting and scary in equal measure, and the support of the group has been invaluable in getting me through moments of doubt"– Emma McGowan, UK | Website
"This course has been jam packed with information and insight and yet has a lovely down to earth friendly feel to it, I have thoroughly enjoyed everyday" – Sarah Fowlis, South Africa |
"I found the Module2 of ABSPD course to be full of useful information about trends and branding. The exercises motivated and encouraged me to take my work to a more professional level by trying to apply the trends to my own style. I am convinced that the course has really helped me to further strengthen and develop the style of my designs" – Carolina Abarca | Website
"ABSPD Module 2 has given me so much more than I ever anticipated it could in terms of gaining a vast amount of knowledge about Surface Pattern Design, confidence in my design style and the all important connection and support of others in the Facebook group. I have a much better understanding and acceptance of myself as a designer and more confidence to put my work out in to the world" – Joanne de Pace | Website
"It is very difficult to pick just one element about the course that has been the most powerful. The digital workshops, resources, industry information and Rachael's generosity in sharing her personal journey are all invaluable. I think for me, at this time, spending time on finding my own design style has been the most valuable element for developing as a designer" – Jocelyn Proust | Website
"The most powerful element of the course was learning what it takes to build our own unique style and carrying it throughout our work and collections. Each week was packed with such beneficial and insightful industry information, tips and advice" – Julia Pellizzari | Website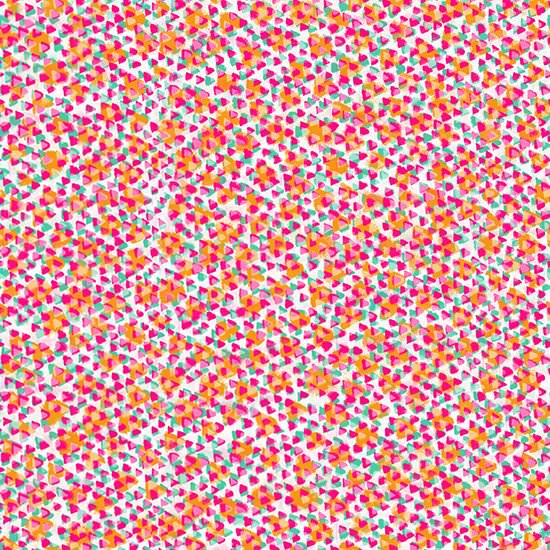 "This course has given me structure and has thought me lots more about how to make surface pattern design a profession. I know there is still a long way to go for me but I now feel part of a community. I am grateful that this course exists and I would have been lost without it" – Mary Gelsomino, UK | Website
"The examples and explanations regarding trends was valuable and insightful information, as were the various briefs throughout the module. Sections on branding and marketing also provided helpful tips on how to proceed within this industry " – Kevin Brackley, Australia| Website
---
The Art and Business of Surface Pattern Design is the definitive guide to becoming a surface pattern design professional. If you have ever dreamt of seeing your designs on stationery, homewares, fabric or other products, this series of interactive online courses is for you! Thriving surface pattern designer Rachael Taylor will guide you along this exciting path from developing your signature style, to putting a collection together, and from protecting your work to monetising your designs. With a rich combination of design inspiration, practical advice, demonstrations, creative exercises, resources and interviews with leading industry practitioners, this is the go-to guide for anyone wanting to develop their design skills and break into the industry. Our next classes begin April 13, 2015 – we hope to be able to welcome you to class!

---