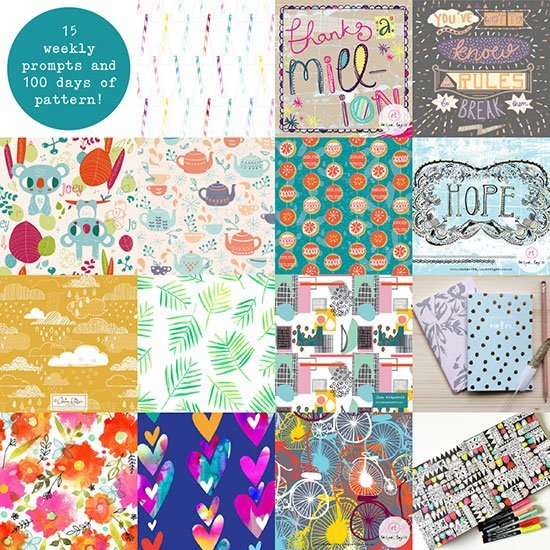 We are now into the fifth week of #makeitindesign #100daysofpattern and Day 29! Follow it day by day or dip in and out. Gain inspiration, get involved, build your portfolio and have fun. Draw, doodle, paint, sketch, post a picture … whatever! Just be sure to add #makeitindesign and #100daysofpattern to the images you post on-line.Watch out for our alumni success stories to see 'where our alumni are now' after taking our courses.
Week 5 theme is WINTER WARMERS
ABSPD Alumni Nadja Sarell
Nadja Sarell is from Helsinki, Finland and took Module 1 in September 2015.
"I'm a freelance illustrator and I have always worked with paints, crayons, pens and pencils. All my life I have avoided computers as much as possible, but now with ABSPD Module 1, I decided this needs to change or I will be stuck in my ways forever. I will take the modules 2&3 in the spring. Meanwhile I will do my children's book illustrations and develop my style as a surface pattern designer".
Check out Nadja's Illustration Blog where you can see blog posts about her adventures into the world of surface pattern design as well as other work.
Three interesting facts about Nadja:
1. I have also MA degree in Dance on top of my BA in Illustration for Children's Publishing.  So I also love to teach dance and illustration to both adults and children.
2. I play percussions and sing in a children's music band.
3. I will not survive a day without chocolate and coffee (well, who does?).
Be sure to share your images across social media by adding #makeitindesign and #100daysofpattern and watch out for the spot prizes we will be awarding.
---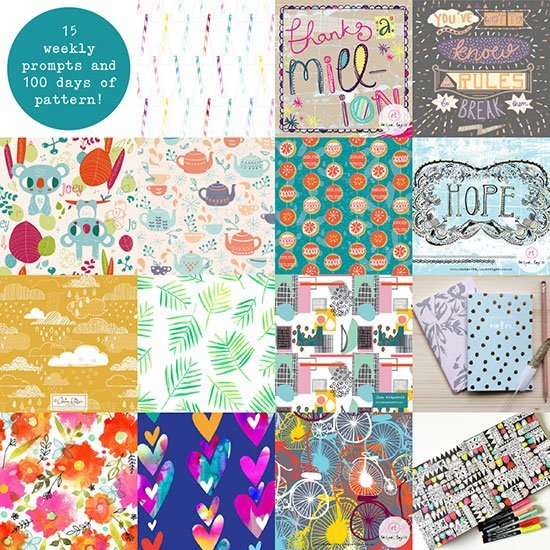 Want to get involved in #100daysofpattern?
Our #100daysofpattern officially started Monday November 16 but it's not to late to join in. Each week we will announce a fabulous new theme and will be posting daily inspirations on the blog featuring designs from Rachael Taylor, our students, contributors and other amazing industry professionals for 100 days! Dip in and out or create every day for 100 days, it's totally up to you. Just be sure to add #makeitindesign and #100daysofpattern to the images you post on-line. Watch out for the spot prizes handed out along the way too including Pattern of the Week!

---