'The Art and Business of Surface Pattern Design' is an online e-course run by surface pattern designer Rachael Taylor. ABSPD attracts a global audience with students taking part from all over the world. This showcase is from our September 2015 Module 3 class and we have a fantastic selection of students work to share with you. The next Module 3: Monetising your designs class commences April 4 2016 for those who can't get enough of all things pattern!
"This module has really opened my eyes to the manufacturing and licensing side of surface design i.e. its not just about drawing pretty patterns! I am now inspired to take that next step forward into the reality of selling my work which is the really super exciting part".
Amanda Laing | Australia | Facebook
"There have been a whole host of hugely important things that I've learned in ABSPD, but most critical for me has been the encouragement to put our own personality into our designs, and to be kind to ourselves in whatever stage of work and career that we're in. This proved invaluable to me as I worked on my style while taking Modules 1, 2, and 3, and as a result, I feel that I've been able to express myself pretty accurately through my designs, though I also expect that my work will evolve and may ultimately include multiple styles, but know that any future style evolution will always be a reflection of my personality. I think that this point was driven home for me by the interview with Jessica Swift when she discussed that she wasn't showing her fine art at Surtex, and then realized that all of her work has HER in it, so it's all her style".
Amy McCoy | USA | Website
"Module 3 – This inspiring course has enabled me to build new skills & connect with other designers. Rachel's passion has been infectious sharing her precious knowledge with us, I have looked forward to every class that has been packed with so much valuable information, I have all the tools at my disposal to 'Make it in Design' just as the course is entitled".
Dawn Critchley | UK | Website
"There are so many powerful elements I could sight from this course.
The insight into the business side of surface design stands out. Also, the briefs have been a welcome challenge in helping me focus on the specifics as I go forward. I also must include the community of generous, likeminded designers. Thank you again for this wealth of information!"
Donna Senger | USA | Website
"Most powerful element of the module: The reality check in regards to how much hard work goes in to any path chosen within the huge world of Surface Pattern Design.  Giving close consideration to the direction you wish to take it and planning carefully, while not holding back from getting started".
Emma Jenkins | Australia | Website
"The most powerful element of the course for me has been that it has given me the confidence to believe in myself and the motivation to just go for it".
Emma Griffiths | UK | Website
"For me the most powerful parts of Module 3 are all the info about selling, licensing and manufacturing. I will go back and read everything again and again and try to develop the "business" side of me. And of course I am also very inspired by the great community".
Eva Eliasson | Sweden | Website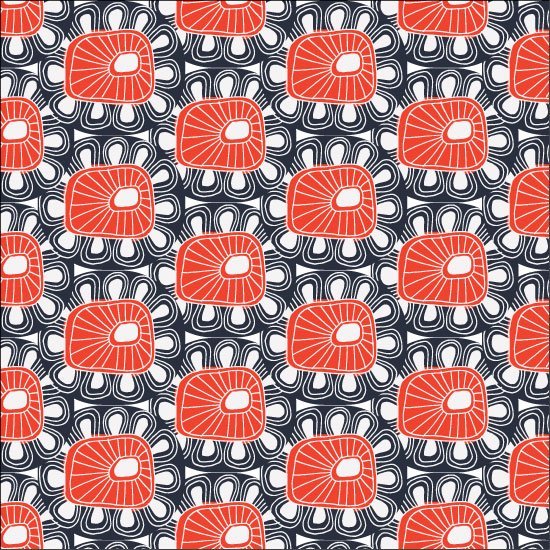 "Module 3 has been invaluable in my development as a designer. The course is packed with fantastic information without which I wouldn't have been able to start making and selling my designs".
Gail Myerscough | UK | Website
"The most powerful element of this course for me have been the creative exercises, they have encouraged me to think outside the box and I've completely changed my design process. I also finally understand branding".
Grace Rigby | UK | Website
"Module 3 was packed full of great information and I know that I will be coming back to these resources often as I continue on my journey to becoming a surface pattern designer".
Jennifer Speer | USA | Website
---
The Art and Business of Surface Pattern Design is the definitive guide to becoming a surface pattern design professional.If you have ever dreamed of seeing your designs on stationery, homewares, fabric or other products, this series of interactive online courses is for you! Thriving surface pattern designer Rachael Taylor will guide you along this exciting path from developing your signature style, to putting a collection together, and from protecting your work to monetising your designs. With a rich combination of design inspiration, practical advice, demonstrations, creative exercises, resources and interviews with leading industry practitioners, this is the go-to guide for anyone wanting to develop their design skills and break into the industry. Our next Module 3 class will begin April 4, 2016 – we hope to be able to welcome you to class!

---