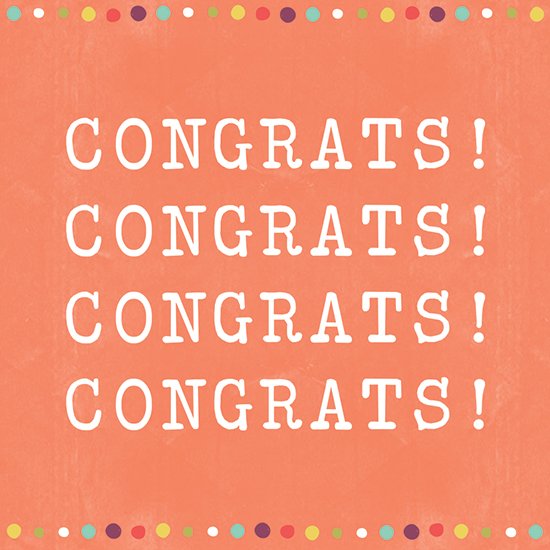 The Ultimate Portfolio Builder is an advanced seven-week online professional surface pattern design course.
It is brought to you in association with Printsource, one of the top surface and textile design shows in the world, providing you with exclusive insight to help you secure the right buyers for your work, deal effectively with clients, get trade show ready and discover the secrets to landing your dream work.
As part of this course one lucky person wins a free booth at Printsource New York, August 2017!
Our March 2016 The Ultimate Portfolio Builder class had an incredible four-part creative brief from Printsource designed to help them attract the clients they dream of working with.
Last week we brought you the Top Eight shortlist of entries as selected by Rachael Taylor, Printsource Producer Massimo Iacoboni and the Make it in Design Team and today we are delighted to announce the winner of this AMAZING competition who will be heading to New York next summer!
WINNER!
Over to Massimo Iacoboni:
We were very impressed by the quality of the artwork submitted, and truly wished we could have named more than one winner! Our choice is based on several factors, including what we feel is the best fit for the U.S. market in general and Printsource buyers in particular. This year's winner is Anette Heiberg, who displayed a wonderful sense of color in her whimsical designs. Congratulations… and see you in New York!'
Anette Heiberg | Norway | Website
CONGRATULATIONS ANETTE!
The standard of ALL entries was so extremely high and it was such an enjoyable challenge for the panel and we cannot thank you enough.
A HUGE congratulations to Anette and we look forward to bringing you a special report from Anette next year. In addition look out for a report from 2016 winner Stephanie Davies who will be at Printsource New York this August!
---
Surface Pattern Designer and Illustrator Rachael Taylor is excited to be speaking at Printsource New York
Rachael is thrilled to be joining the speaker line-up at Printsource New York this August. She'll be taking to the stage each day, joining the likes of Pantone and Trendstop in The Future Cafe, where all the colour and trend seminars will take place.
She will be delivering two presentations titled: "How to Make it in Design" at 4.30pm on Tuesday August 9 and "The Rewarding Surface Pattern Design Industry" at 3:30pm on Wednesday August 10.
Visit the Printsource website for further details about the seminar program and the show.
---
Sketch Doodle Draw New York – Thursday August 11, 2016
Don't forget our Next Sketch Doodle Draw is coming to New York, USA on Thursday August 11, 2016.
You can find Rachael Taylor at the Bethesda Fountain from 1pm.
Visit this page for more information and to register your interest in attending. We hope to see you there!
---
The Art and Business of Surface Pattern Design is the definitive guide to becoming a surface pattern design professional.If you have ever dreamed of seeing your designs on stationery, homewares, fabric or other products, this series of interactive online courses is for you! Thriving surface pattern designer Rachael Taylor will guide you along this exciting path from developing your signature style, to putting a collection together, and from protecting your work to monetising your designs. With a rich combination of design inspiration, practical advice, demonstrations, creative exercises, resources and interviews with leading industry practitioners, this is the go-to guide for anyone wanting to develop their design skills and break into the industry. Our next class of The Ultimate Portfolio Builder begins September 5, 2016 and  Module 1: Designing your way and Module 3: Monetising your designs September 26, 2016 – we hope to be able to welcome you to class!
Save
Save
Save
Save
Save
Save
Save
Save
Save
Save
Save

---