At the end of June / early July, the Make it in Design team were thrilled to exhibit at New Designers (Part 1) at the Business Design Centre in London.
Every year New Designers presents an unmissable opportunity to get inspired by fresh ideas and discover new design talent.
Over 3,000 of the most promising graduate talents from Britain's leading design courses exhibit, and the show features everything from illustration to animation, furniture to fashion, and gaming to glass. Nowhere else is it possible to see such innovation and creativity across all disciplines, and the content is completely new every year.
The Make it in Design team exhibited at the show for the first time in 2016 and we took a stand near to the cafe providing the opportunity for Rachael, Beth and the team to say hello and meet and greet many of our existing students, alumni and lots of new faces. On display we had exciting opportunities, prizes, offers and a very small selection of graduate work which you can read about here.
Our bright and colourful stand!
Kelly Crossley and Rachael Taylor
A fab alumni meet up!
A jam-packed show!
---
The Design Trust Start Up Day
Rachael was excited to join The Design Trust's Start Up Day (Thursday June 30, 2016)  – a full, information-packed speaker event for recent design and craft graduates.
Rachael presented two presentations to a packed out audience (thank you everyone who attended!) –  '20 things you need to know about becoming a professional surface pattern designer' followed immediately by a Q&A discussion with Rachael and the award-winning textile designer Ella Doran hosted by Patricia van den Akker, director of The Design Trust.
Rachael Taylor's talk and the Q&A with Rachael and Ella can be listened back on soundcloud here.
World-class designers Ella Doran and Rachael Taylor
---
New Designers Awards and Our Top Picks
Business Design Centre New Designer of the Year: Rob Anderson
                        New Designers Tigerprint Award: Rebecca Garforth
New Designers W'Innovate & Wilko Award: Chelsea Imlack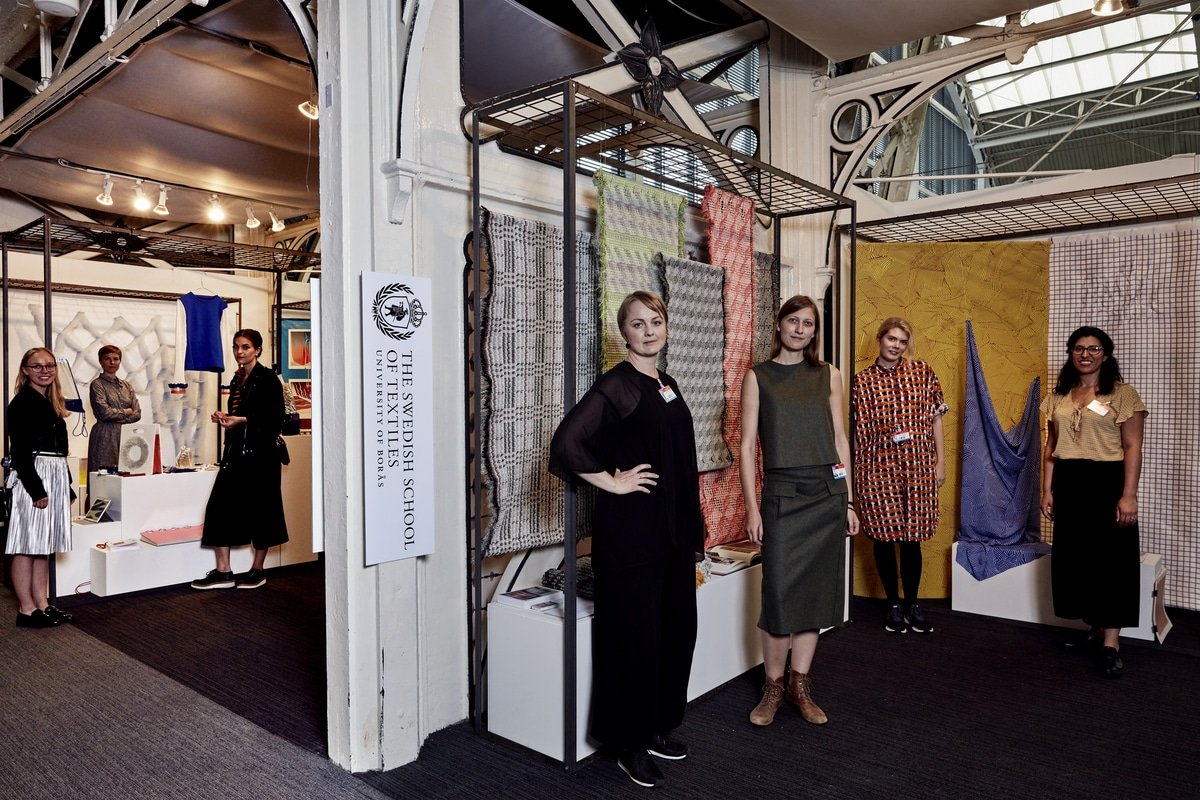 New Designers Best Stand Award: Swedish School of Textiles, University of Boras
For more details on all of the awards for both Part 1 and Part 2 of New Designers head here.
Liss Cooke
Charlotte Winkley
Katherine Wibmer
Luke Mason
Save
Save
Save

---