---
#PatternBombing
An inspiring global design brief to virtually brighten our world with colour and pattern - get involved!
---
Let's Pattern bomb the world!
We want you to take the world by storm with our global pattern bombing challenge!
Let's get rid of the mundane grey, concrete world around us and add some colour, energy and above all some amazing PATTERN!
We want you to splash your street, town, city or favourite holiday destination by adding your designs to a landmark, building, statue, road, bridge, wall, vehicle, hill, animal or any structure that catches your eye and is crying out for some pattern love!*
Why not have a go and share your designs with us on Instagram using the two hashtags #makeitindesign and #patternbombing to be added to the online gallery! Remember to give a location hint too if it's not obvious!
Enjoy the challenge!
#patternbombing
*IMPORTANT: We want you to do this visually through digital mock-up form only and we have created a handy technical guide to show you how to do this using Photoshop. Please also only use your own photography and patterns unless you have acquired permission from the copyright owner.
---
The brief
Download and save a copy of this global design brief by clicking on the image below:
---
A Helpful Technical Guide
We have provided you with a handy technical guide for beginners, intermediate and advanced users of Photoshop to help explain how this can be done.
---
Our fun publication
Check out our fun publication and search your social networks using the hashtag #patternbombing to be truly inspired by all the submissions over the years!
---
#patternbombing in 2016
Please note our #patternbombing competition has come to an end.
Over the years we've seen hundreds of fantastic pattern bombs which have inspired so many people and made our world a perfectly patterned place. From rockets to washing machines; statues to bikes; windmills to monsters and everything in between – just when we think we've seen it all, we're always amazed at the new pattern bombs that emerge!
We want to say a BIG, BIG thank you to all of you who took part in this crazy, colourful and fun-filled activity in 2016! We've received hundreds of submissions and have been truly amazed by all the gorgeous imagery.
Our 2016 winners
1st prize
Julia Khimich from the Ukraine | Instagram
2nd prize
Katherine Cory from the UK | Instagram
3rd prize
M.E. Ster-Molnar from the USA | Instagram
Honorary mentions
We were WOWED by all the amazing submissions but wanted to highlight a couple of honorary mentions to the designers below – a special thank you for your superb patternbombs!
Miri D | Germany | Instagram
Rachel Myatt Design | UK | Instagram
Eva Finch | UK | Instagram
Ali WIlkinson | Australia | Instagram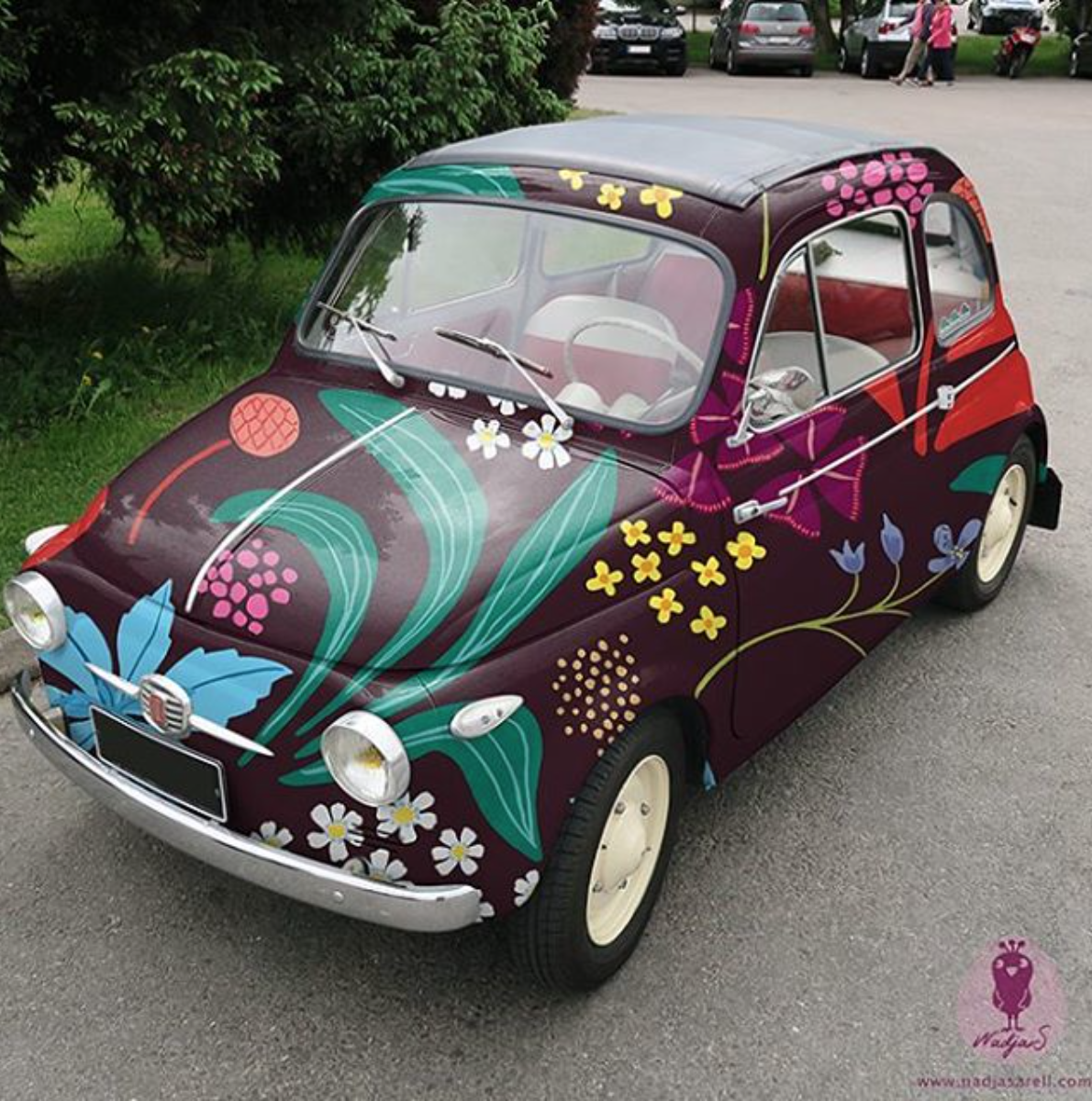 Nadja Sarell | Helsinki | Instagram
Aprisa Chrysantina | Indonesia | Instagram
And there's more…
---
#patternbombing in 2015
Be inspired even more by searching your social networks using the hashtag:
#patternbombing