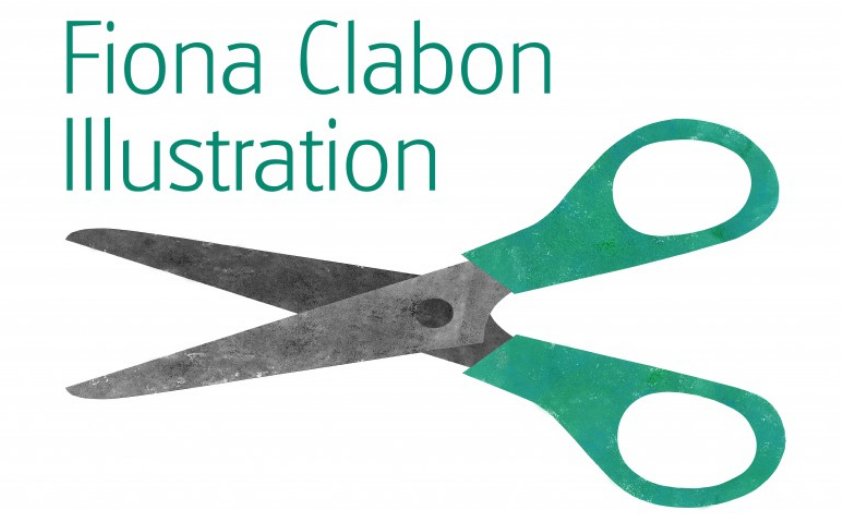 We are delighted to share this lovely interview with Fiona Clabon, a Bristol-based artist who specialises in illustration and collage. Fiona shares her creative process, latest projects, big dreams and lots more besides!
After studying my A-levels in Bristol, I moved to Winchester for three years to study illustration. It was a small and beautiful city – a real contrast to bustling Bristol.
After graduating I moved back to Bristol where I spend two years volunteering within various arts organisations and working part time. During this time I slowly started to sell my illustrative work and, in early 2015, I launched myself as a creative business, selling my products online and to independent retailers.
April 2016 saw me take the leap from working at home to being part of a great creative studio at BV Studios in Bedminster, UK, which I love. I currently create prints, greetings cards, coasters and mugs which are printed through a local independent printer. I'm now working on expanding my stockists, product range and online presence.
How would you describe your style?
Fresh, clean, graphic, bold, textured, colourful, playful and fun!
We'd love to hear a bit about your process. Where do your designs begin and how do you develop them through to the finished product?
I developed my way of making at university. I spent lots of time printmaking and found that I loved the colours and textures produced by pressing a piece of paper down onto printmaking ink. It's a simple technique but it produces such unique and beautiful results. I fell in love with it.
I create my intricate collage designs by cutting shapes from textured printed papers, layering them up, and adding line detail in pen, if needed. I then transfer my collages, in various states of assembly, to the computer to make final tweaks and tidy up any bits that I'm not happy with. I often experiment along the way, layering up different sections and playing with shapes and colours to find my favourite composition.
I end up with a digital file, which is great; because it means I can go on to print my designs as products.
What do you love most about printing by hand?
In printing by hand I am both in control and out of control. Printing on paper is the start of my creative process, and I can get messy, have fun and be free and flexible in my approach. And, as every piece of paper is different, I'm often surprised by the results.
What was the first piece of work you ever sold? What was it, who did you sell it to and how did you feel?
I don't know who bought my first piece of work, but it was through Made in Bristol, in a shop called Paper Scissors Stone. All the sales were recorded through an online spreadsheet, and I remember going home every night to check it with anticipation to see if I'd sold anything! At first I couldn't believe people were paying for something I'd made – that feeling of joy is something I want to bottle and keep forever.
What's been the highlight of your career so far?
I wouldn't say there has been one big hightlight, just lots of small ones.
For example, at a market I attended last Christmas I met one of my favourite customers yet. She'd been following me on social media for a while, and it was the first time we'd met. She said: "To me, you are famous!" She was lovely, and her feedback left me feeling on top of the world!
January this year saw me launch online through notonthehighstreet.com. It involved a great deal of work but it's been well worth it. I've also started paying myself a small wage, which feels so good, and hopefully this will increase in years to come.
Recently I was been asked to speak at Bristol Museum and Art Gallery as part of a summer programme called 25 Below (https://www.bristolmuseums.org.uk/bristol-museum-and-art-gallery/whats-on/25-below/). The invitation came through Rising Arts Agency, and it's encouraged me to reflect on my business. I've realised just how much I've accomplished, and most importantly, that I have manged to create a successful career for myself doing what I love!
What does a typical day look like for you?
I'm not especially a morning person, so munching my way through a huge bowl of cereal always helps to lift me out of my half-asleep grumpy phase. I usually start work around 9am. I begin by checking my emails and 'to-do' lists and packing up and posting out any online orders, and then I crack on with the day's tasks. These include admin work, preparing orders for shops, updating my website or social media channels, photographing new products and uploading products to online shops. Every day is different. I always love a good tidy up and being organised makes me feel happy so this happens a lot!
What does your creative space look like?
BV Studios, Bristol, is home to over 100 artists and makers. I'm in a large, open, light and airy space, which I share with 10 others. I have a large desk so I can really spread out. I also have lots of storage where things are neatly boxed and labelled, plus pin boards for my lists, ideas, inspiration, postcards and business cards from other artists. It's an amazing creative hub and I always look forward to Open Studio weekends when I can wander around other people's studios and be inspired.
What are you working on at the moment and what's next?
I'm just finishing up my business plan, which I'm writing with the support of The Prince's Trust – an amazing organisation which I can't praise highly enough. I'm also creating a new range of Bristol-themed coasters, as well as focussing on online sales and expanding my location of stockists. And, of course, Christmas is on the horizon too…
In my personal life, I'm moving house at the moment so I'm spending a lot of time organising things for that, packing, paperwork and best of all, having fun buying new furniture!
To keep enjoying what I do! My mum has always said that the most important thing in life is to be happy, and that's why I have chosen to run my own business. I don't dream of becoming a millionaire, having a big house or buying fancy cars. Being successful for me is as much about my happiness as it is about the amount I earn. I'd also like to be able to travel with my work in some way, and continue to have a flexible schedule that works with whatever life throws my way.
---
Quick fire questions…
Who or what inspires your work? Mostly beautiful papers and intriguing textures around the city. I take lots of photographs of textures, rust, peeling paint, old doors, etc. For me these things are reflected in the papers I print, and the illustrations I go on to create. My fellow makers inspire me a lot too. We recognise each other's challenges and triumphs. Sharing these moments is really special. I recently started a peer group with three other makes which has already proved a great way to share tips, experiences, advice and generally supprt each other
What three words best describe you? Organised. Sarcastic. Particular.
What's your preferred social media platform? Instagram – it's so visually beautiful.
What are your favourite hobbies? I like baking, eating and anything that involves sunshine. I also love to travel, explore new cities and visit art galleries.
Can you share a few things that people don't know about you? My first ever job was in Greggs the Bakers when I was 16, which only enhanced my already big love of cake! I'm a vegetarian and have been my whole life.
Connect with Fiona: Website | Email | Instagram | Facebook | Twitter | ETSY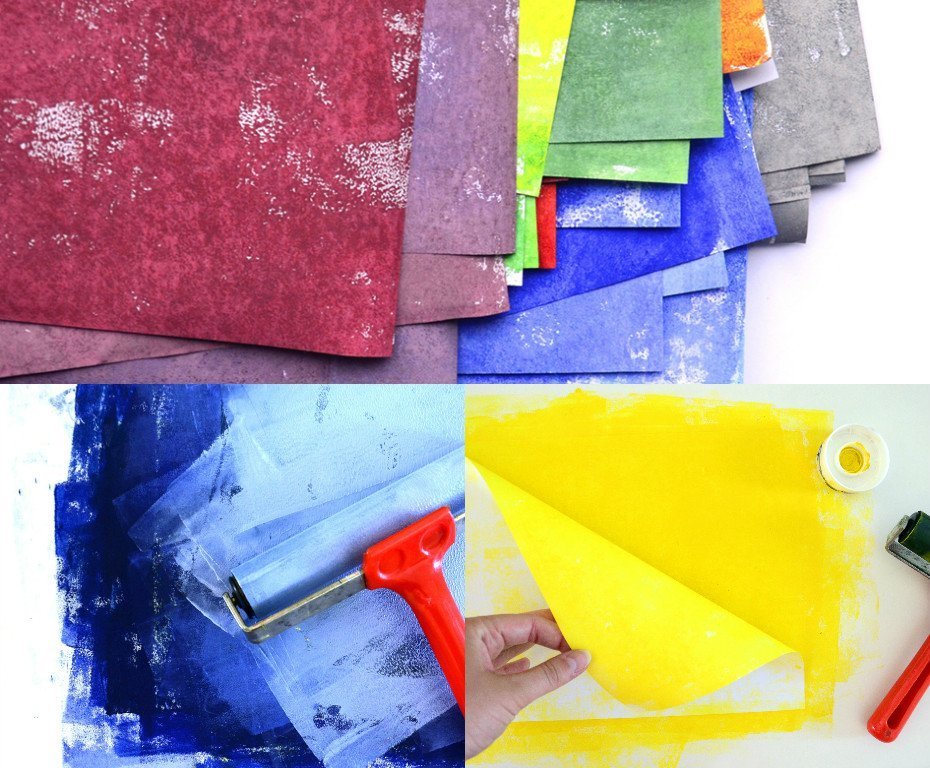 Save