Featured in these Bundle Offers
OVERVIEW
Designing Your Way (Module 1) is a super inspiring online course which will teach you everything you need to know to turn basic sketches into elements for pattern design, both on paper and in Adobe Illustrator, and to find and hone your own style. It is also a brilliant introduction to the surface pattern design industry which will help you find your place within it.
Start your creative journey today
INSTANT ACCESS CLASS (Start whenever you're ready and enjoy full access until Dec 31, 2024)
INCLUDED IN MODULE 1:
BRAND new and EXCLUSIVE content
9 in-depth technical videos taught by Course Leader Rachael Taylor
Various drawing techniques to get you started, loosen up & really explore your design style
How and where to seek out design inspiration
How to work with colour in Adobe software
How to create physical mood boards and in Adobe software
How to build a pattern physically and in Adobe software
How to develop your signature design style and inject YOU into you work
How to turn elements of a mixed media painting into a pattern (featuring the work of Kelly Rae Roberts)
How to create repeats in Adobe Illustrator
Time-saving tricks and industry insider tips
The secrets of successful surface pattern designers
Explanations of design industry terms and pattern types
Interviews with working designers
The foundations of great design presentation
Downloadable pattern source guide
PLUS…
BONUS TECHNICAL WORKSHOP VIDEOS giving you a step-by-step guide to scanning images and basic manipulation in Photoshop and Illustrator, playing with colour and sketching and creating repeats on your computer.
Not only this, you also get a peek behind the scenes of Rachael Taylor's life as a dynamic and successful professional surface pattern designer and a glimpse at some previously unpublished designs.
BONUS TECHNICAL WORKSHOPS
In our technical videos Course Leader Rachael Taylor introduces you to the fundamental elements for creating surface pattern design and includes 9 in-depth videos:
Image Trace and Motif Manipulation in Adobe Illustrator – learn how to trace an original drawing, edit and manipulate your image and turn it into a simplistic surface pattern concept.
Basic Editing and Motif Manipulation in Adobe Photoshop – learn how to work with your scanned drawings, edit and manipulate them to create a simplistic surface pattern concept.
Applying Basic Colour and Selecting Pantones in Adobe Illustrator – explore how to apply colour and layering techniques to your artwork. Learn how to work with the geometric tool, Pantone libraries and apply Pantone colours. Learn to understand the impact of using colour to add another dimension to your designs.
Applying Basic Colour and Selecting Pantones in Adobe Photoshop – explore how to apply colour and layering techniques to your artwork. Learn how to work with Pantone libraries and apply Pantone colours. Understand colour basics and become more confident with experimenting with colour.
Creating Colour Palettes in Adobe Illustrator – explore colour palette creation using your own photography and inspiration. Learn how to use the type and geometric tools, place and embed images and save your file.
Creating Colour Palettes in Adobe Photoshop – explore colour palette creation using your own photography and inspiration. Learn how to choose fonts, use the type tool, experiment with opacity, place and embed images and save your file.
Creating a Digital Moodboard in Adobe Illustrator – learn how to open and place files, work with colour, use the geometric and type tools, how to present and compose your work and how to add extra details using the pencil, pen and effects tools, as well as how to save your work.
Creating a Technical Repeat Tile in Adobe Illustrator – learn how to create a technical repeat tile, set up at industry standards. Explore pattern, composition and seamless repeats.
Working with Mixed Media to Create a Surface Pattern Concept in Adobe Photoshop – explore how to edit and use mixed media artwork, manipulate it and turn it into a surface pattern concept – demonstrated using the work of the world renowned Kelly Rae Roberts.
THIS CLASS IS FOR YOU IF:
You are drawn to drawing, pattern design and colour
You want to learn more about how to create your own patterns and the design industry
You don't have time to study surface pattern design at college or university
You want to join a community of like-minded people on a fun and inspiring creative journey
You dream of one day licensing or selling your own designs or setting up your own design label but don't know where to begin (NB this is the first step – Modules 2 and 3 provide more business-related advice)
Please note you do not absolutely need a computer for the creative exercises in Module 1, but you will be given valuable bonus technical guides to help you design on the computer should you wish to. Please note we do not offer technical guidance for any programmes other than Adobe Photoshop and Illustrator (including free software).
Please also note that this course is not assessed and does not include individual critique of your work.
TESTIMONIALS AND SUCCESSES
Here are a handful of words used by previous students to describe this module:
"totally essential"
"liberating"
"energising"
"excellent"
"worthwhile"
"informative"
"jam-packed"
"challenging and fun in equal measure"
"informal"
"loved every day of it!"
Our alumni have gone on to win amazing awards, set up their own design studios and labels, land major design gigs with household brand names, signed exciting licensing deals and built thriving design careers.
TERMS AND CONDITIONS:
Check out our Terms & Conditions page. We strongly encourage you to read these before registering, as registering for one or more courses or bundles acknowledges acceptance of these Terms & Conditions.
EXPERIENCE AND REQUIREMENTS:
This course is aimed at beginners but can be taken by all skill levels. You will be in safe hands with Rachael as she makes her tutorials very easy to follow. You do not need to have taken any of our other courses in order to take part. We have welcomed thousands of students onto our courses from over 100 countries around the world, and our classrooms are accessible on-line 24/7, so you can join us from any time zone and fit the course into your busy life.
Software
In the course Rachael Taylor will be teaching her workshops in Adobe Illustrator and Photoshop. If you wish to follow the technical workshops then you will need to have these programmes available to you. If you are new to the software, don't worry, as Course Leader Rachael has been teaching the software for 8+ years and her tutorials are very easy to pick up and follow. Please note that the software is not included in class and it will need to be purchased separately from Adobe. We advise getting in touch with them directly for the best deals. Adobe programmes are widely used in the design industry and are an essential investment if you are serious about a creative career or learning to apply the skills you will learn. However, we always advise our students to take the courses at their own pace so if you wish to save the technical sections of the course for later when you feel you are more ready we would encourage this.
Materials
For the motif making and drawing part of the class you may need access to simple drawing equipment such as pens, pencils, inks or paints depending on the media you prefer to create with. Rachael likes to use pens from Derwent, UniPin and Berol in a variety of weights.
Devices
We do not have a set device requirement other than if you wish to follow the technical section of the course then your device will need to be able to run Adobe programmes sufficiently. The team works on Apple devices but we have had students also work on PC's. If you have a scanner for uploading your drawings then this is great, but you can upload photography of your drawings to work on too.
HOW TO ACCESS OUR CLASSES:
If are new to Make it in Design:
You will be sent an email confirming your class registration after purchase as well as an email containing information on how to set up your student account. Our online classrooms are accessed through this account, and once registered will be accessible through your dashboard. If you have not received emails from us, please check your junk mail and set [email protected] as a safe sender. Please email us if you have still not received anything.
If you already have an account with us:
The class will appear in your dashboard after purchase. If it is a live class this will be in your dashboard but will not be accessible until it goes live (please check dates on individual classes). If you cannot see your class, please check you have signed up with the same email address. If not, please email l[email protected] and we can combine the accounts for you.
Sound good? Scroll up to register, or down to see  the course curriculum
What our graduates say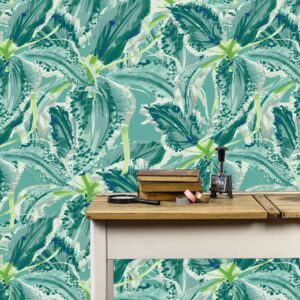 "I would describe this course as 'life changing'. I have learnt so much and feel more prepared and ready to begin my first steps into the world as a professional surface pattern designer."
Rakha
"I just love being part of this community and thank my lucky stars that I did all the modules! It's literally changed my life."
Catherine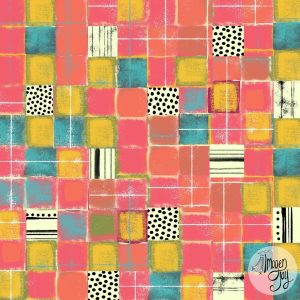 "Each course I have taken is an absolute Aladdin's cave packed with delights. The level of support is unparalleled."
Imogen
"The courses have helped me rediscover my passion and love for all things print and pattern."
Nina
Inspiration
Sketching
Colour
Pattern Part 1
Pattern Part 2
Other courses in this series
Core Classes
Build your design skills, confidence and creative business with our core online classes.