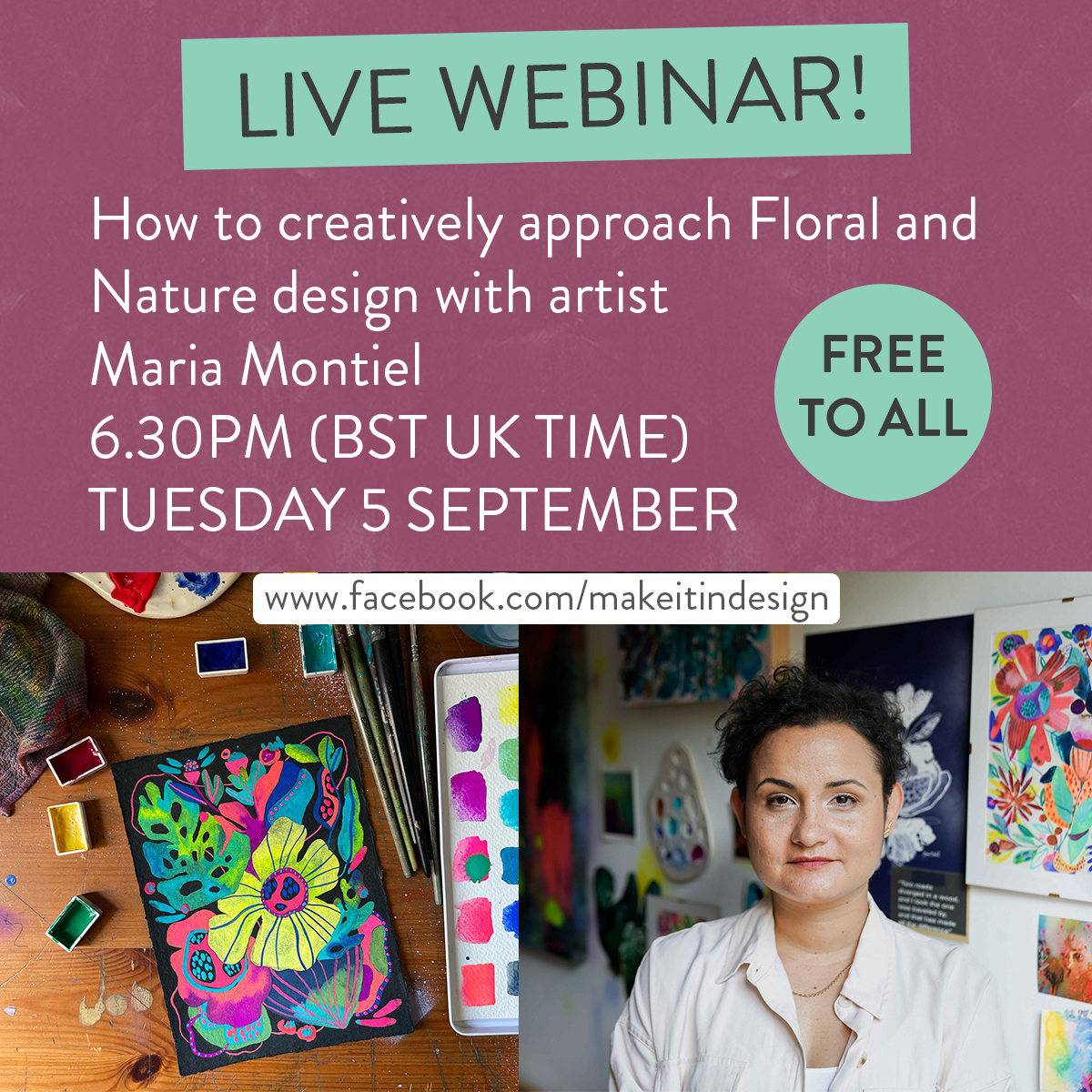 Join artist Maria Montiel as she shares the many different ways she creatively explores florals and nature in her art. From honouring her cultural roots to experimenting with different media.
Join Tuesday 5th September 6.30PM (UK time) over on the Make it in Design Facebook page: www.facebook.com/makeitindesign
This live is in celebration of our Florals and Nature Masterclass flash sale! Get 50% off for a limited time only!
For those new or joining for the first time the live will pop up in our feed on the day as it goes live at 6.30PM. Please do be patient and refresh your browser if it takes a little longer as sometimes there is a delay as we reach our community all around the world!
For those who cannot make the session there will be a playback video on our Facebook page available straight away after the session has ended and sent out via our newsletter.